Passion to Improve Community Through Participatory Design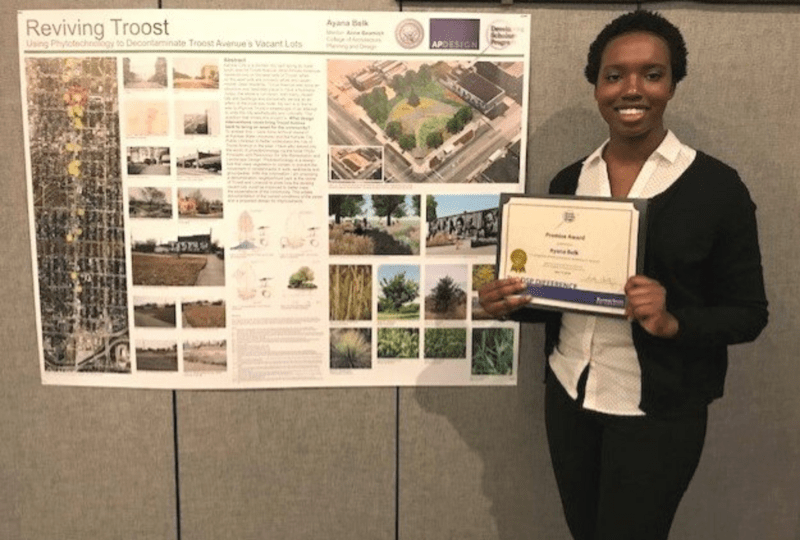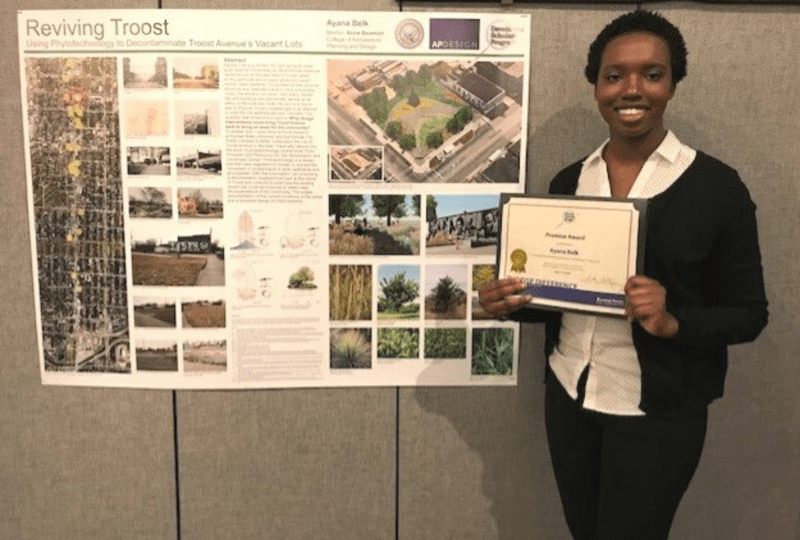 Ayana Belk, an MLA student at Kansas State University, is the 2021 winner of the $10,000 LAF Honor Scholarship for Inclusive Community Design. She also received the $2,000 first-runner up award for the new Daniel Zwier/Permaloc Innovation Scholarship.
Ayana was born in Columbia, Missouri and grew up in Kansas City, near Troost Avenue, the city's racial and economic dividing line. Her neighborhood on the east side was historically an underserved community with vacant lots, few amenities, very few trees, and no parks. She recalls that as a child "off of George Kessler Boulevard, we would go play in the medians where there was grass but no playgrounds or parks." This disparity and lack of access to neighborhood parks and nature would become the driving force propelling Ayana's journey into landscape architecture.
When Ayana was a junior in high school, she took her first big trip outside of Kansas City to Chicago to go audition for the Voice! Although she did not win a golden ticket, the experience was life changing. Seeing Millennium Park with Lurie Garden and Frank Gehry's BP Pedestrian Bridge — a park that incorporated recreation, art, nature, and transportation all into one system was eye opening. Ayana realized these were things she never got to enjoy growing up in her neighborhood in Kansas City. This became the inspiration she needed and happenstance took care of the rest. "By coincidence, I saw a green plant on a poster in my high school hallway that said "landscape architecture". I researched it and knew I had to become a landscape architect."
With encouragement from a high schoolteacher and advisor, Ayana applied to the non-Baccalaureate Master of Landscape Architecture (MLA) program at Kansas State University. During her time in college, Ayana has been honored with multiple awards including the 2021 Commerce Bank Presidential Student Award for promoting equity and diversity at K-State. Winning the scholarships from LAF was affirming for her with respect to her research and its merit for the larger landscape architecture community.