Six Selected for 2022-23 LAF Fellowship for Innovation and Leadership
Two senior-level professionals, two mid-career, and two recent LAF Olmsted Scholars will form the sixth cohort of LAF Fellows.
The Landscape Architecture Foundation (LAF) is delighted to introduce the 2022-2023 cohort of the LAF Fellowship for Innovation and Leadership. This transformative program is entering its sixth year, which is supported by donors to the LAF: 50 & Forward Campaign and a grant from the National Endowment for the Arts. Each of the selected participants will develop their leadership capacity and advance ideas that have the potential to create positive and impactful change in the profession, the environment, and humanity.
The mid-career and senior-level LAF Fellows will each receive a $25,000 award and dedicate 12 weeks of time over the course of the coming year to pursuing their proposed project. The recent LAF Olmsted Scholars will receive a $5,000 award to further their ideas in preparation for future fellowship, partnership, or funding opportunities. The fellowship consists of this project work, supported by facilitated discussions, critiques, intergenerational mentorship, and explorations of transformational leadership that occur during three 3-day residencies.
The 2022-23 fellowship year will commence in June and conclude in June 2023 with a final symposium to showcase their work. LAF is proud to make this investment in the people and ideas that will drive the future of landscape architecture, and we look forward to working with the cohort as they tackle important challenges.
Meet the 2022-2023 LAF Fellows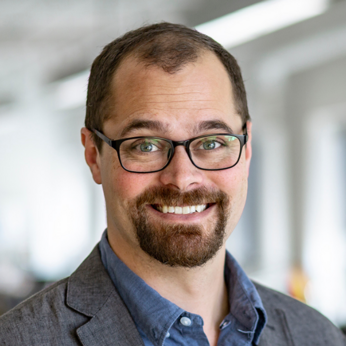 Christopher Roth Hardy, Senior Associate, Sasaki, Watertown, Massachusetts
Scaling Up Our Carbon Conscience
Landscape architecture is unique among the design professions in the ability to design economically viable carbon sinks through carbon sequestration by living systems. This project builds upon previous research, particularly the Pathfinder tool and Carbon Conscience App, to further vet and refine these tools to enable the design industry to make better decisions regarding carbon. An extended literature review and peer and stakeholder engagement will produce datasets that address known gaps and weaknesses with the aim of enabling continuity and/or integration across platforms and scales. To help solve the climate crisis, we need to have verifiable information that can be viewed in unison with architectural interventions, to show how landscapes, architecture, and planning can work together towards a sustainable future.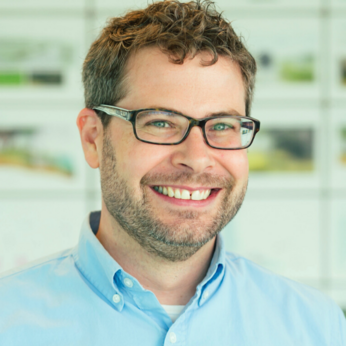 Joseph James, Principal, Joseph James Landscape Architecture, Bristol, Rhode Island
A New Literary Landscape: Graphic Novels to Inspire Landscape Architecture's Next Generation
Landscape architecture is nearly absent in popular culture, and the field struggles to attract a diverse population of students and practitioners. Promoting landscape architecture as a career option and fostering diversity in the profession have been objectives of the field's capacity organizations, yet strategies seem to focus on didactic materials aimed to further educate those already interested. This project aims to expose and attract a young and diverse audience through the visual format of the graphic novel. It will weave an introduction to the profession through a universally appealing story, using landscape architects as relatable protagonists. Content and messaging will be developed in conjunction with existing awareness programs in order to amplify the message, extend reach, and expanding the impact of current efforts.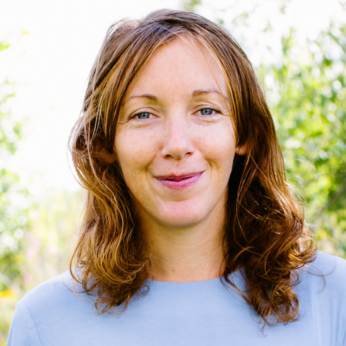 Erin Kelly, Director of Special Projects, Rumspringa, Detroit, Michigan
Leveraging the Impact of Climate Adaptation Finance by Collaborating to Structure Opportunities Nationally for Vacant Land
Nationally, thousands of acres of publicly-owned, vacant land are managed on a shoestring budget by 200 land banks. This project explores how landscape architecture might join forces with climate adaptation finance and mobilize enhanced land stewardship in weak market real estate communities where property supply outpaces demand. The vision is to develop a national atlas that makes this opportunity visible. The impact of this work will be to create a platform to structure and direct climate finance investment; to launch a forum to spur new, interdisciplinary landscape research and professional collaborations; and to support advocacy and collective impact at the national level.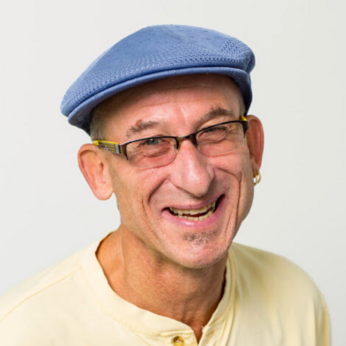 Daniel Winterbottom, FASLA, Professor, University of Washington, Seattle, Washington
How can Landscape Architecture Play a Role to Reduce the Negative Effects of Incarceration?
Human-nature interactions offer many established psychological and physical benefits. As intentionally designed places of healing, therapeutic gardens restore users, lower rumination, increase focus, lower stress, and reduce depression. Those most bereft of nature interactions, such as those in correctional facilities, mental hospitals and detention camps, may benefit most. Through archival research, expert and user interviews, surveys, case studies, and observations gleaned from site visits, this project explores: What role does, and can, landscape architecture play to reduce the effects of incarceration and containment? How can landscapes of incarceration and mental health be made more ecological and therapeutic? What are successful models that reduce the traumatic effects of incarceration and hospitalization using nature-based interventions?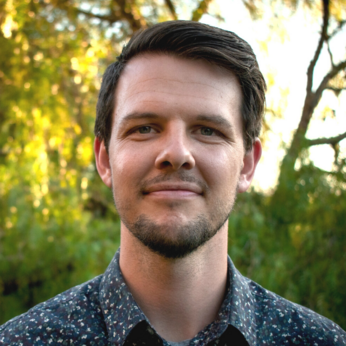 Phillip Fernberg (2018 Olmsted Scholar), PhD Student and Lecturer, Landscape Architecture and Environmental Planning, Utah State University, Logan, Utah
AI-LA: A Knowledge Sharing Platform for Artificial Intelligence in Landscape Architecture
From smartphones to search engines and the conundrum of social media driven public discourse, artificial intelligence (AI) has pervaded the way we work, travel, legislate, recreate, and live in our homes. It has also affected landscape design, with capabilities to carry out project management tasks, perform analysis and optimization, and even autonomously engage in creative acts. However, existing applications and attempts at AI integration remain scattered and singular, with no theoretical framework to understand what AI is more broadly and to what extent it might influence the future of landscape architecture practice, if not redefine practice itself. This project attempts to establish such a framework by creating an open knowledge sharing platform to compile literature, case studies, and applications of AI related to landscape architecture.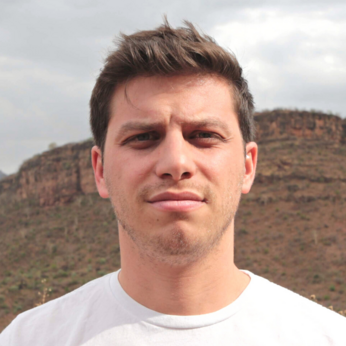 Robert Morrow Levinthal (2020 National Olmsted Scholar Finalist), PhD Student, City and Regional Planning, University of Pennsylvania, Philadelphia, Pennsylvania
Mega-Eco Projects: Developing an Academic Study and Professional Practice of Large-scale Nature-based Solutions
Nature-based Solutions (NbS) are an important tool in mitigating and adapting to climate change. Discourse on NbS cites the need to rapidly upscale these projects, often ignoring the past, present, and emerging large-scale projects that fit within this definition. Continuing from research that identifies 200 of these "mega-eco projects", this work will further analyze them to document best practices, funding sources, risks, leadership, and stakeholder perceptions. In addition to facilitating information-sharing and collaboration, this work aims to illuminate where and how landscape architects can make difference in mega-eco projects.
THANK YOU TO OUR JURORS
Natalia Beard, Principal, SWA Group
Alma Du Solier, Studio Director, Hood Studio
Michael Grove, Principal, Sasaki
Alpa Nawre, LAF Fellowship for Innovation and Leadership Alum / Assistant Professor of Landscape Architecture, University of Florida / Executive Director, Critical Places
Roberto Rovira, Chair of Landscape Architecture + Environmental and Urban Design at Florida International University
Lucinda Sanders, Lead Facilitator, LAF Fellowship for Innovation and Leadership / CEO and Partner, OLIN