Perspectives: Kimberly Garza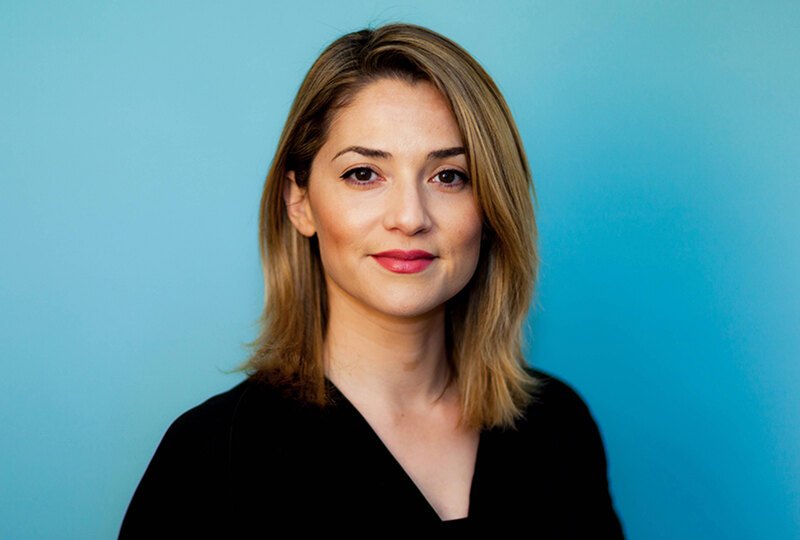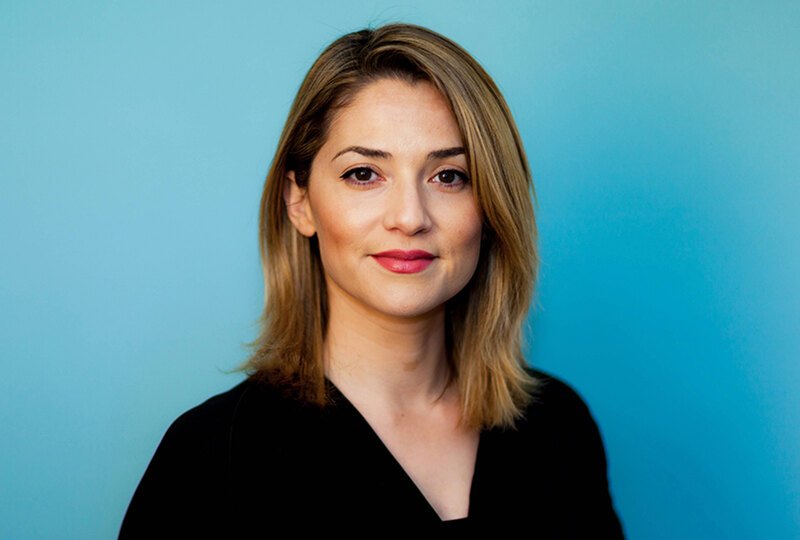 May 24, 2022
Kimberly Garza is Founder and Principal of ATLAS Lab Inc, a woman- and minority-owned, mission-driven landscape architecture, community development, and public art studio based in Sacramento, California. She is a landscape architect, artist, and educator with 15 years of experience working with private and public developments across the country. Kimberly frequently serves on national design and academic juries and lectures on placemaking and socially conscious design.
What drew you to landscape architecture?
Growing up, I was fascinated and disturbed by the landscape around me. I was fascinated with the vacant spaces in the city and the possibilities of what they could be. I wondered why sidewalks would abruptly end or why parking lots had no trees. I would constantly think about how I could improve the environment around me.
In high school and in college, I was exposed to environmental artists and public art. I was in awe of how the environmental artists would make striking and memorable moments in the landscape that told stories about a place. I was also fascinated by the whimsical nature of public art. This foundation in arts, coupled with my desire to improve my surrounding environment, drove me to pursue landscape architecture.
What is driving you professionally right now?
Placemaking, public art, and climate change.
Placemaking has opened the door for me as a landscape architect to engage a wider spectrum of project types and clients that exist outside of traditional landscape architecture projects. Further, placemaking has enabled me to improve my design process by disabling the "top down" approach to public projects and enabling authentic narratives to be revealed through community voices. I love the ability to design unique engagement strategies driven by people and place while supporting and informing an overall design framework that is authentic and approachable.
Since starting ATLAS Lab (Atlas), it has been important to establish an art focus to the practice for us to share stories about place in a new forum. Art has allowed Atlas to elucidate complex issues within a community through research and design of custom installations. In the last year, we completed our first public art sculpture, "California Cathedral," which tells the story of climate change in California and its impact on our forests. The sculpture highlights the 147 million trees lost due to climate change in the last decade and invites community members to learn and reflect. We continued sharing the impacts of climate change within the Central Valley through another installation, "Once Was Forest," which highlighted the significant loss of redwood trees due to drought. Our artistic work has also driven us to develop more temporary artworks for a range of community outreach projects.
What challenges is landscape architecture allowing you to address right now?
Landscape architecture allows you to build positive, incremental change in the world. The intersection of client and the community is challenging — testing, researching, and improving sites that translate plural visions into physical space in a way that is accessible, interactive, and inclusive. It's difficult to run from base camp to the top of Mount Everest. Landscape professionals' work is about putting one foot in front of the other and helping guide the broader community to the top. Step-by-step, building incremental changes can make accessible, positive, and significant impact on communities.
Atlas's projects aim to narrate and integrate complex natural systems into a framework of living dynamics that are locally and ecologically evocative yet understandable. This means working to develop features in the landscape that function to improve the health of our cities in such a way that they become familiar, vivid, and digestible. Landscape architecture can help develop stories; a patchwork of stepping stones that become catalytic to starting that long climb to address our most pressing environmental challenges.
What challenge would you give emerging leaders?
Act now.
I encourage emerging leaders to act now and collaborate with partners and organizations outside the field of landscape architecture. Don't wait for opportunities to pop up. From the onset of my career, I believed that I had to work 20+ years to have an informed voice or to prove myself as worthy to sit at the table to instigate change. Not until I started to collaborate with folks outside of the design industry, was I able to break down this mental barrier and free myself to bring about change within my community. That's not to say working and developing foundational landscape architecture skillsets are not essential, but working outside of the field helps you build a larger professional network and expand your reach as a landscape architect.
Have mentors.
The field of landscape architecture is expansive, and as an emerging leader, it can be daunting to find one's focus within the field. I encourage emerging leaders to find many mentors, with eclectic backgrounds, to help guide that focus and navigate job placement, academic appointment(s), research interests, etc. Don't be shy reaching out to professionals to set up scheduled check-ins.
Volunteer.
Volunteer in and outside the field of landscape architecture. Volunteering provides a great opportunity to get connected to your community. I volunteer as a board member for various non-landscape architecture related non-profits, and it has enabled me to connect, learn about challenges in my community, and provide my expertise in a new and different way.
Where do you think the profession needs to go from here?
The profession needs to continue expanding outreach and support to BIPOC and youth, and encourage new modes of practice beyond the traditional design firm structure. As landscape architects, we need to step away from the old school notion of "design lead" or "prime" and move into nurturing a more collective effort to take on the world's most pressing challenges. We need to get more comfortable with partnerships, both small and large — it's not about the lead designer authoring great designs and projects, but rather a collective effort and plurality to create change.
---
LAF's Perspectives interview series showcases landscape architects from diverse backgrounds discussing how they came to the profession and where they see it heading. Any opinions expressed in this interview belong solely to the author. Their inclusion in this article does not reflect endorsement by LAF.