Investigating Mental Health Impacts of Household Flooding in Detroit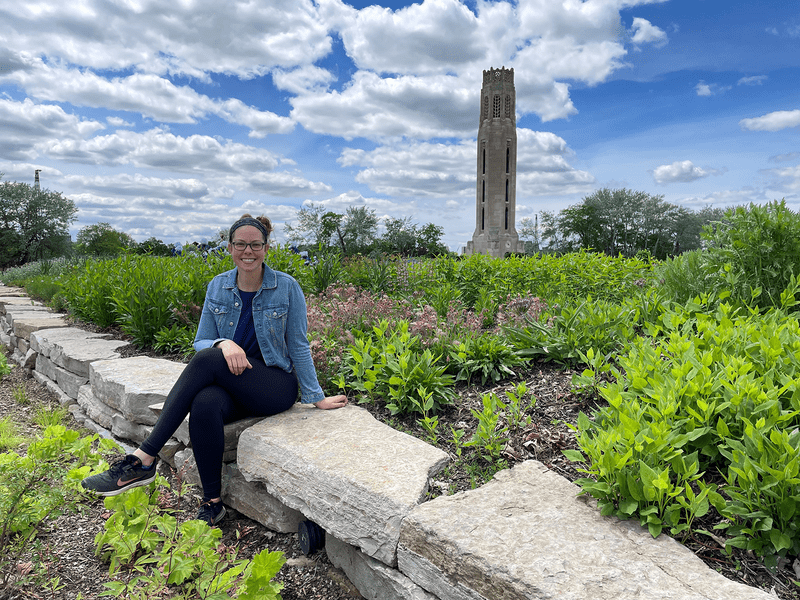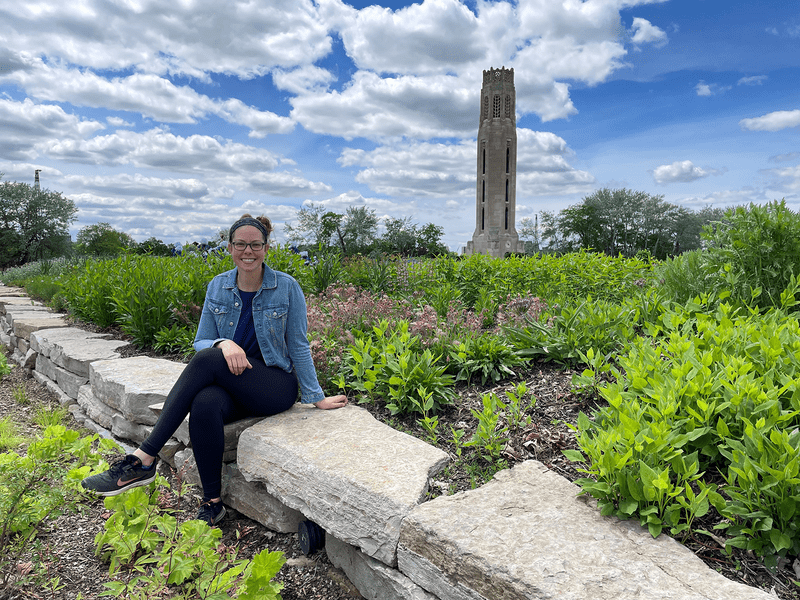 Isabella Shehab is the inaugural winner of the Kenneth R. Brooks MLA Research Scholarship, one of 17 scholarships awarded annually through LAF
As a board member of the nonprofit Cass Community Social Services organization in Detroit, Michigan, University of Michigan master's student Isabella Shehab has seen firsthand the challenges the city and its residents face: vacant buildings, aging infrastructure, flooding.
Now, Isabella is using a scholarship awarded through the Landscape Architecture Foundation (LAF) to research the impacts these challenges have on Detroit residents' mental health and well-being – all with an eye on solutions.
The Kenneth R. Brooks MLA Research Scholarship launched this year to support master's students as they focus on research that advances the discipline of landscape architecture. The $5,000 scholarship was established by Professor Kenneth R. Brooks, who has had a long career in academia, including 18 years of teaching, research, and service in The Design School in the Herberger Institute for Design and the Arts at Arizona State University. 
"The scholarship to me, I think, really feeds into the idea that LAF and landscape architecture as a discipline is moving toward approaching design in a way that's more scientifically backed and founded in research," Isabella said. "Now, we are more aware of the 'so what' of our design. It's not so much focused on aesthetics, but the impacts our designs have on people, places, and nature as a whole."
The Brooks scholarship, along with support from the Kresge Foundation for the SEAS Sustainability Clinic, has allowed Isabella to spend the past several months conducting research on Detroit's flooding and vacancy issues as part of the Landscape Ecology, Perception, and Design Lab, as opposed to interning or working a summer job for funds. She estimates she spends 30 hours per week on the research, which she is completing as her capstone project at the University of Michigan. 
As part of the project, Isabella is examining not only the effects of household flooding on the mental health of Detroit residents, but also the way those experiences may affect how residents perceive green stormwater infrastructure. Detroit leaders have turned increasingly to green infrastructure in recent years to help capture stormwater runoff and alleviate some of the city's flooding issues. 
Researchers from the University of Michigan in 2016 found that 64% of homes in the northwestern part of the city had experienced a household flooding event. Then, in 2021, researchers from Wayne State University, the University of Michigan and UM-Dearborn found that certain areas of the city are more prone to home flooding than others, and that flooding impacts communities of color disproportionately. The locations of these communities in floodplains contributes to the problem, but there are other factors as well, including aging infrastructure that often leads to sewage backups in homes. 
"Even though I knew people experienced flooding, seeing the stats behind how many people experience the impacts of flooding and vacancy every day … I've been shocked to see the extent of the problem," Isabella said. 
Using data collected as part of the Neighborhood, Environment, and Water Research Collaborations for Green Infrastructure (NEW-GI) project, which was funded by the Erb Family Foundation, Isabella spent the early months of her research reviewing interviews of 316 Detroit residents. She has since completed her research synthesis, finalized her methods and written the introduction for her capstone project. Isabella describes her efforts so far as "smooth sailing." Still, she has faced some challenges, like diving into data analysis, for example. Luckily, she has resources at the university to help her along the way.
Eventually, Isabella wants to submit her research for publication. She has a larger goal as well. 
"The goal would be for different municipalities to pull from our findings and have the chance to work with their planning departments and landscape architects to know how to design in a way that would be most impactful for residents," Isabella said. 
Isabella received a bachelor's degree in Global Resource Systems from Iowa State University and minored in Horticulture, Sustainability, Spanish, and Animal Science. She is now heading into her final year at the University of Michigan's School for Environment and Sustainability, pursuing a Master of Landscape Architecture (MLA) and a Master of Science in Ecosystem Science and Management. She plans to apply to PhD programs this fall. 
Long-term, she hopes to continue research in the realm of landscape architecture, and to help create the next generation of landscape architects. 
"I'm excited to teach and conduct research – to do my part to advance our knowledge about how to design in a way that is most impactful to the mental and physical health of city residents and connects humans to nature," Isabella said. "We like to think of nature as a separate entity but going forward we need to share our space better and design in ways that better integrate the greater ecosystem into human-centric spaces."