LAF Welcomes New Communications Manager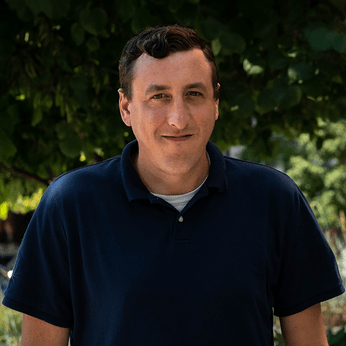 The Landscape Architecture Foundation (LAF) is pleased to welcome Tim Pratt, who joined the organization on August 1 as Communications Manager. This position leverages communications and public relations to increase awareness about LAF and support the organization's programs, initiatives, events, and fundraising efforts.
Born in Baltimore and raised in Glen Burnie, Maryland, Tim developed an early love for the written word – often spending his mornings reading the newspaper and his evenings huddled up with a good book. He went on to earn a BA in Communications with an emphasis in Print Journalism from Lock Haven University of Pennsylvania, a degree that prepared him for more than a decade in the newspaper industry.
Tim worked first as a reporter, then as an editor, at daily publications in Pennsylvania, Mississippi, and Maryland. He covered a variety of beats as a journalist, from local government and education to courts and breaking news. Tim then transitioned into the public affairs field, a journey that led him to St. John's College in Annapolis, the Maryland Department of Transportation, and international toll road developer and operator Transurban. He learned a lot during that time, but in the end, he wanted more.
A love of the environment and a burgeoning interest in landscape architecture drew Tim to LAF, where he is eager to help create a more sustainable, just, and resilient future. In his free time, he enjoys baseball, music, pyrography (wood burning), and spending time outdoors with his wife and two dogs.
We are excited to welcome Tim to the team!