LAF Welcomes New Director of Development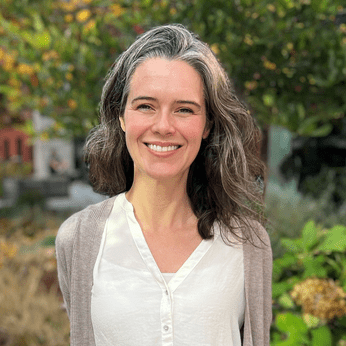 The Landscape Architecture Foundation (LAF) is pleased to welcome Cara Chard, who joined the organization on November 2 as Director of Development. Cara will leverage the skills she has developed over a successful career to generate the funding and nurture the partnerships that support LAF, its programs, and mission over the coming years.
Cara brings over ten years of nonprofit experience to her role as LAF's Director of Development. A former teacher, Cara left the classroom in favor of plants and rooftops in New York City, where she taught K-12 students about sustainable agriculture, food systems, and the urban environment through outdoor experiential education programs on urban farms. As the founding Executive Director of City Growers, Cara cultivated the programs, partnerships, and funding pipeline of a green roof farm-based educational nonprofit in New York City. Prior to joining the LAF team, she worked as a consultant, providing nonprofit management, grant prospecting, writing, and editing support to nonprofits and NGOs.
Cara received a BA in Philosophy from Hamilton College and a MA in Education from New York University. She loves to nerd out about bees, battle the invasive plants in her wooded backyard, and coach her daughter's soccer team.
We are excited to welcome Cara to the team!