LAF Fellowship Spotlight: Realizing the Value in Vacant Land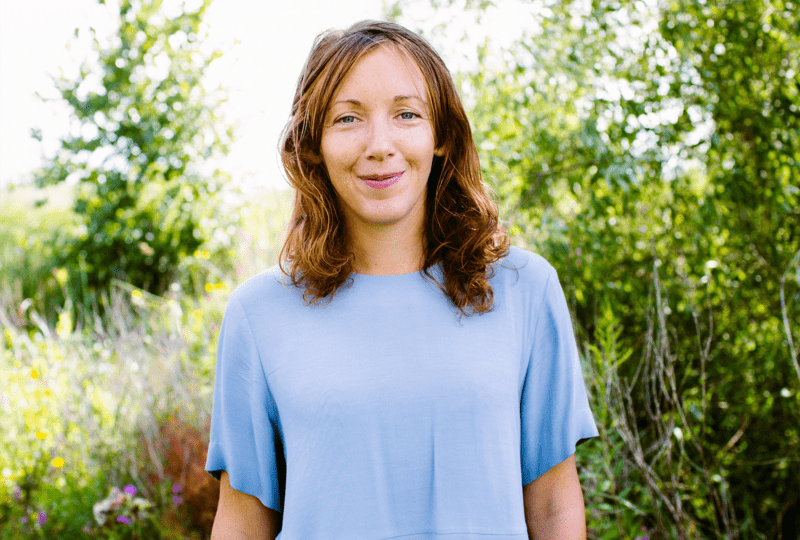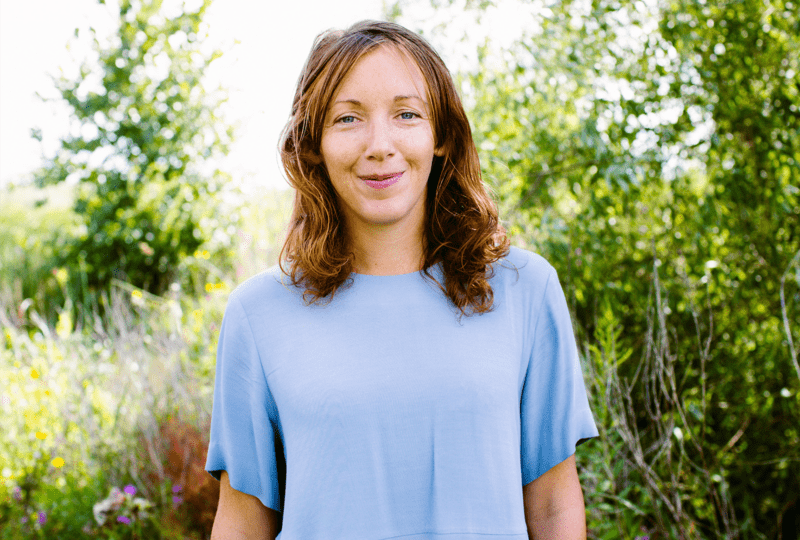 Landscape architect Erin Kelly has a knack for spotting opportunities. When Erin comes across a vacant property, for instance, she views it as a chance for reinvestment. When she spots a disconnect in the way those properties are maintained and utilized, she sees it as a chance to bridge the gap. And when Erin came across the Landscape Architecture Foundation (LAF)'s Fellowship for Innovation and Leadership, she saw an opportunity to help deliver innovative land-use solutions to communities across the country – all with an eye on the world's changing climate.
Erin was selected as one of six 2022-2023 LAF Fellows and is exploring how landscape architecture can contribute to enhanced land stewardship opportunities, particularly through the use of climate adaptation financing. This financing, whether it's federal, state, local or private, supports mitigation and adaptation actions to prepare communities for climate change.
Ultimately, Erin hopes to create a national atlas of properties maintained by land banks and conservancies that will serve as a resource for those who want to structure and direct investments into these lands. One of Erin's goals is to create a forum to spur new, interdisciplinary landscape research and professional collaborations. She also wants to support advocacy that will have an impact at the national level.
"The ultimate aim of this atlas is to paint a picture of the opportunity with this land," Erin said.
Nationally, there are more than 250 land banks in operation across 28 states. Land banks are public entities that stabilize and revitalize properties, often acquired after foreclosure. These banks rely on a variety of funding sources – though, often that money isn't enough – to cover maintenance and other expenses as very few receive recurring government funding. This chronic underfunding creates a gap that climate adaptation financing could help fill. The nonprofit Center for Community Progress estimates that, on average, 87 percent of land bank inventory is vacant land. Total acreage is unknown.
Land trusts, meanwhile, have traditionally managed larger, often rural tracts of land for conservation purposes. These trusts are at the forefront of the financing of ongoing maintenance and urban tree planting through carbon registries. More than 1,200 land trusts stewarding 61 million acres of land are represented in the United States by the Land Trust Alliance.
By taking advantage of climate adaptation financing, landscape architects can establish new land stewardship opportunities within the nation's expansive land bank and land trust networks, Erin said, particularly in weak real estate markets where property supply outpaces demand. The benefits of this additional funding for land restoration and stewardship could be immense, she emphasized.
"There's so much opportunity to improve, not just environmental, but social outcomes because of the people adjacency with some of this land," Erin said.
As part of her research, Erin has conducted dozens of interviews, with more on the way. Among her conversations, Erin has spoken with many experts in the voluntary carbon market, which allows carbon emitters to offset their emissions by purchasing carbon credits from projects that remove greenhouse gases from the atmosphere. Land in Erin's atlas could be targeted for voluntary carbon market efforts, though she is still exploring the possibilities.
"I'm finding that speaking with people directly is the best way to gain insight about what's going on and what's on the horizon," she said.
Erin's conversations have helped her continue to investigate the potential within the country's vacant lands. Part of her inspiration also comes from her own upbringing in Austin, Texas. Erin still remembers admiring the wildflowers former First Lady Claudia "Lady Bird" Johnson planted along the Colorado River. Austin went on to develop a system of greenways and trails that Erin still regards highly to this day.  "I probably wouldn't have become a landscape architect if I hadn't grown up in Austin," she said.
Following graduate school, Erin moved to Detroit, Michigan, where she held several positions in the public, private, and nonprofit sectors, and led innovative projects related to design, land revitalization, and impact investment. These experiences and more than a decade in Detroit, which has thousands of vacant lots, helped inspire her LAF Fellowship project.
"We have all this land in waiting," she summarized. "I'm looking for a way to wait better."
UPDATE: You can watch Erin's presentation from the 2023 LAF Innovation + Leadership Symposium here.