Announcing the New LAF Ignite Program and First Recipients
The Landscape Architecture Foundation (LAF) is delighted to announce our new, comprehensive scholarship-internship-mentorship program and the initial awardees.
LAF Ignite is a multi-year program for Black, Indigenous, and people of color (BIPOC) landscape architecture students, providing participants with an annual $10,000 scholarship, annual paid summer internship, and access to mentors throughout their educational path. Each year, 3-5 students are selected to participate in the program until they have completed their landscape architecture degree.
LAF Ignite is a unique program within the landscape architecture community and design professions. Based on research and several years of input from many different groups who share LAF's goal to increase racial diversity, equity, and inclusion in the discipline, the program is designed to overcome particular barriers faced by BIPOC students to stay in school, graduate, and enter landscape architecture practice. For the first few years, Ignite will focus on Black/African American students and then be broadened to other students of color. 
The program builds on LAF's decades of leadership providing student scholarships and transformational leadership for the discipline. We are honored to continue this legacy by cultivating the ideas, talents, and energy of the next generation of designers through LAF Ignite.
Many thanks to the generous investment and support of over 100 founding donors who made the development and launch of Ignite possible.
Meet the INAUGURAL COHORT
After a competitive application process in the fall, we are thrilled to announce the first group of LAF Ignite students! The program gets underway later this month with the first cohort of four.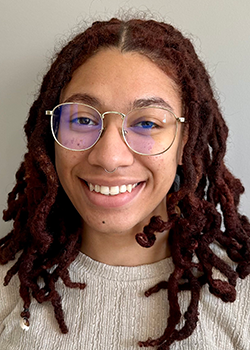 Naomi Canino
MLA Candidate
Rhode Island School of Design
Originally from Chicago, Naomi's desire to help her community led her to the University of Illinois at Urbana-Champaign (UIUC), where she received a degree in Crop Sciences: Horticultural Food Systems. Studying at UIUC, Naomi's curiosities expanded to design, leading to her graduate studies at RISD. She wants her designs to incorporate biomimicry and environmental psychology.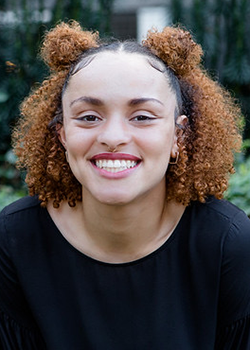 Ezra Lewis 
BLA Candidate
University of Georgia
Ezra wants to use the built environment to promote sustainable and reciprocal relationships between communities and the environment. She plans to design spaces that could be used for horticulture education and food production for local communities to address food deserts, while spurring community investment and emphasizing historical preservation.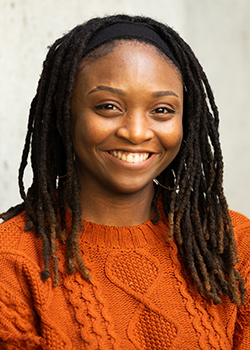 Shantol Morgan
BLA Candidate
University of Washington

Shantol developed an interest in drawing and painting at an early age. She completed her associate degree in the arts at Broward Community College in Florida, then moved west to Seattle, Washington, inspired by the prospect of beautiful views and innovative design. Representation of diverse cultures and designing with people in mind is a focus for her.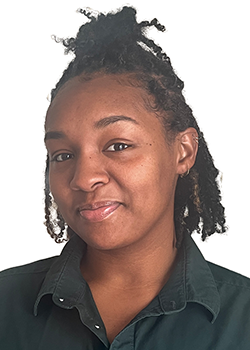 Charlye Stewart
MLA Candidate
University of Pennsylvania
After receiving a Bachelor of Science in Wildlife Ecology and Conservation at the University of Delaware, Charlye is pursuing an MLA with an interest in designing spaces to promote wildlife conservation, green infrastructure, innovative technology, and corporate social responsibility. She hopes to study the impacts of COVID-19 and how humans can better coexist with wildlife.
LAF also recognizes five finalists who stood out during the Ignite selection process. These students will have access to LAF's network for mentorship and internship opportunities.

Isiah Dashiell, University of Maryland
Maurice Gaston, Illinois Institute of Technology 
Kareem Harris, University of Wisconsin 
Carington Light, North Carolina A&T State University 
Amira Slocum, North Carolina State University
For more information on the selected participants and finalists, visit the LAF Ignite Awardees page.
Get Involved
Donate
We are so very grateful to the many individuals and organizations whose thought leadership and early investment supports the launch of this transformational program! To be part of this effort, contact Cara Chard at cchard [at] lafoundation.org (cchard[at]lafoundation[dot]org) to make a multi-year pledge by March 31. If you would like to make a one-time contribution, use our online donation form and include LAF Ignite in the field that asks why you support LAF.
Host a paid summer internship
LAF is now accepting applications for summer 2023 internship providers in order to provide Ignite participants with a variety of options from which to choose. Internships begin in May or June and run for 10-12 weeks. To be considered, interested organizations must apply and meet requirements for the internship experience, which includes paying a living wage and commitment to Diversity, Equity, and Inclusion (DEI). Applications from potential providers are due January 23. Learn More
Become a mentor
Each Ignite participant is matched with a one-on-one mentor who works with the student for the duration of their participation in the Ignite program (and beyond!). Mentors and students meet regularly (mostly virtually) based on a mutually agreed upon schedule. LAF will provide more information and begin accepting applications for mentors in mid-January.