Perspectives: Akiko Ono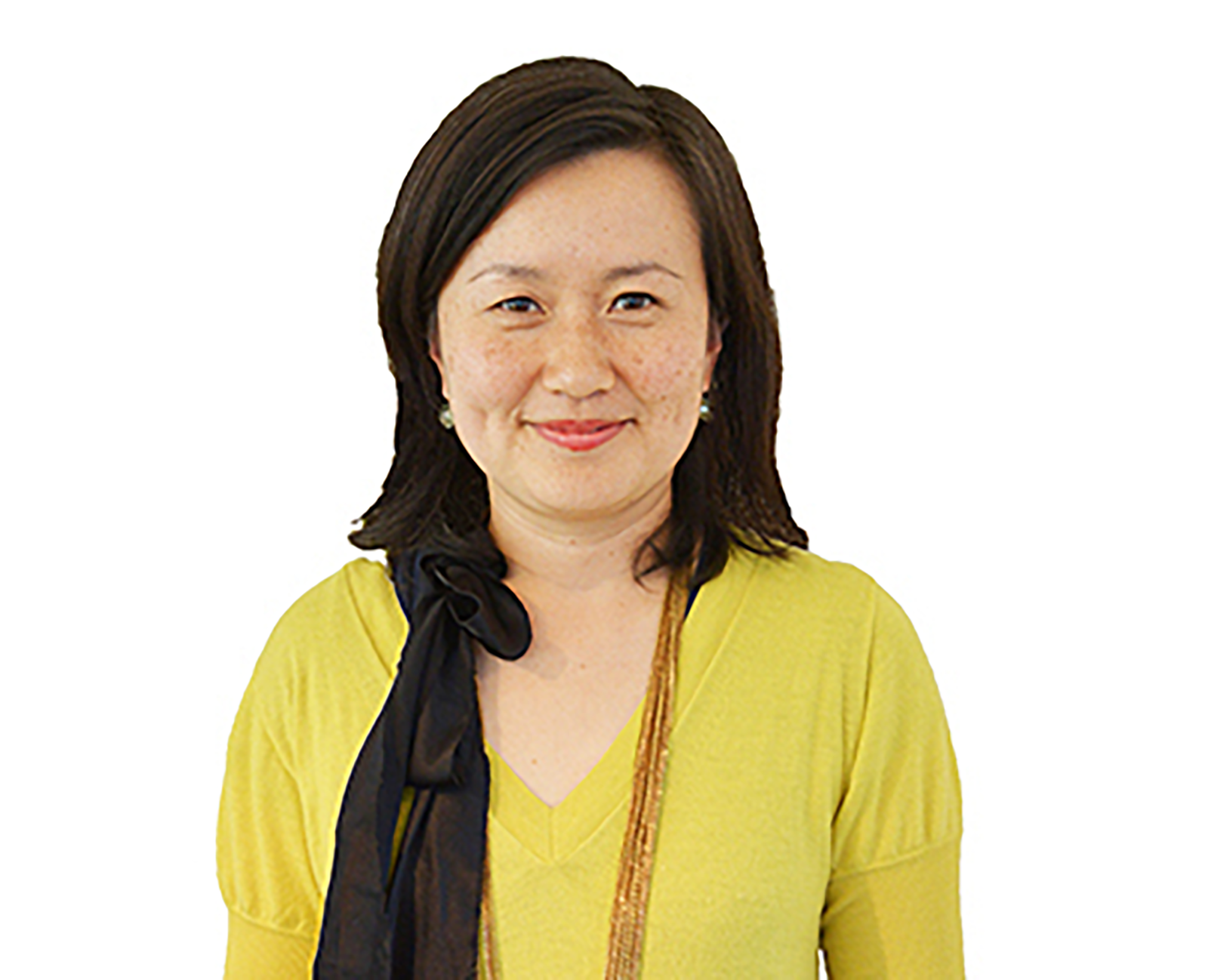 FEBRUARY 28, 2023
Originally from Japan and with degrees in landscape architecture, architectural history, and comparative cultures, Akiko Ono has combined academic and professional pursuits. Her more than 20 years of experience includes leading various public and private projects at Shades of Green Landscape Architecture in Sausalito, California. She has been outspoken about women's equity within the field of landscape architecture.
What drew you to landscape architecture?
My path to landscape architecture was a long, winding one. I came to study in the US in 1996, pursuing a PhD in architectural history and post-colonial spatial theory at SUNY Binghamton under Dr. Anthony King. The academic environment was rigorous and invigorating, but the physical environment in upstate New York was harsh and barren. Growing up in Japan, where it feels like every inch of soil was cultivated or at least had traces of some human intervention in the form of historical writings or poetry even in the deepest mountains, the vast, flat and barren lands that stretched to eternity in front of my eyes felt very unfamiliar and made me uneasy. While writing my thesis about the emergence of a "national" landscape in Japan that occurred in tandem with the rise of Japan as a nationalist/colonialist modern nation at the turn of the 20th century, I couldn't reconcile the chasm or the irony between the physical environment where I studied and the imagined landscape that I wrote about. I decided to engage in the physical making of landscapes where I would be an agent not an onlooker, so I applied to the graduate program in landscape architecture at the University of Pennsylvania. 
I have always been interested in how the physical environment is deeply intertwined with the cultures that inhabit it and how those cultures see and engage their environments. A historic example of this is how people in northern Japan tried in vain to grow rice for decades and ultimately succeeded in the cold and dry climate that was not horticulturally suitable for rice production. I was drawn to the broad mindedness and nuances of the field of landscape architecture, where the subject – the cultural and communal imagination, and the object – the natural and built environment, influence each other symbiotically, adapt, and evolve each other to make something new.
What is driving you professionally right now?
As a practitioner with experience in design and construction from large-scale urban projects to small residential projects, I have been working to design/build physical spaces that are provocative – spaces that can make people see things differently. I hope to create spaces that reveal previously unseen things, spaces that make people hyperaware of their surroundings, and spaces that can evoke memories of the place, people, and natural environment. I always strive to move between different scales within each project – having visions for broader society in small residential work and trying to find and expose silent voices and marginalized dreams in public work. This ability to move between scales leads to another important thesis of mine. I have become interested in thinking of landscape architecture as a cyclical ecological system in itself, as opposed to a traditional linear system where it grows and expands endlessly to support capitalistic gain for humans. 
Since becoming a mother, I feel more connected to the idea of creating landscape that can embrace the whole circle of life including natural, ecological, biological, social, and cultural cycles from birth, through growth and even into decay. In that world, ecology doesn't just exist as data or target numbers for society to achieve, but the landscape becomes a way of life to mutually benefit the environment that we live in while it transforms the subject/community in which it exists. An example of this idea of landscape transformation and interaction can be seen in Satoyama – traditional Japanese forest management and foraging/harvest.  Satoyama was conceived and managed in such a way that the biodiversity and the health of the forest was increased and maintained by the human interventions and the communal way of life, which in turn created a particularly beautiful, productive, and distinct landscape. 

What challenge is landscape architecture allowing you to address right now?

Climate change, innumerous environmental concerns stemming from endless human consumption and desire, and lastly, diversity, or lack thereof, in natural, biological, and social structures are arguably some of the main areas of concern that we face in the field and in our everyday lives. Those large areas of concern are too big to be contained, properly addressed, or even expressed entirely within the boundary of a landscape project. Often the physical and real experience of the place feels secondary and weak in contrast to the ambitions and the seemingly catastrophic premise of the moment. 
It is our challenge to make landscape that has a strong physical presence and to make visceral impressions part of everyday life for people of all walks of life. Insights into these big ideas can be experienced and communicated through small physical elements within projects, similar to the "borrowed" landscape in a Zen garden, as they are all intertwined with our everyday life.  
It is important to have an interdisciplinary team of experts and to keep up with the latest technology in order to visualize the complexity of forces at work, that are embedded within such big topics. However, data or visualization technology is not a substitute for actual physical projects nor can the use of technology alone be the justification for physical form. I work to create landscapes that try to manifest challenging big ideas in concrete material presence so that everyday people can experience and act. I do believe that it is the small things that can move us and change the world. 
What challenge would you give emerging leaders?
With the lightning speed of technological advancement we face every day, it's hard not to be seduced into believing that everything and everyone has to always keep up with the latest technology and gadgets to get things done efficiently. I'd like to challenge the word efficiency in the lexicon of emerging leaders. In landscape architecture, we have to work with different time frames that don't always give you quick and immediate gratification or answers. On the human side, it takes months or years to get a project moved through permits, public hearings, budget estimates, bidding, and the construction process to get it built. On nature's side, there is no definite end to the landscape project. It takes years for trees to mature. To what extent in an infinite future does a landscape architect claim to maintain the design integrity of a project? More than efficiency or seduction of the project as a novelty, the field needs a vision that traverses through different time frames that encompasses the "Landscape Project."  I think it's very important to execute projects with elegance and a sense of humor. Not taking things too seriously is especially essential in navigating through a complicated maze of planning and permit procedures, public engagement, stakeholder meetings, and value engineering. After all, a sense of humor can be subversive and can create a light that leads the design out of the dark tunnel of planning and construction purgatory. 
Where do you think the profession needs to go from here? 
 
I believe that what the profession needs right now is a new set of visions about how we see the landscape. New visions need to be firmly rooted in the current culture, society, and natural environment in order for us to morph and change the physical environment that is in crisis. These new visions should come from younger generations and include voices from different parts of the world. In a historical context, the dominant landscape and urban theory from the 1990s, so-called "Landscape Urbanism," was a grand vision. It not only put landscape at center stage and at the intersection between the built and natural environment, but it also valued the productivity of landscape over aesthetics. In recent years, however, the concept seems to have become a convenient vehicle in support of endless development and exploitation of both cities and countries. We need new voices that can equally reflect the current status of social, economic, political, cultural, and natural worlds. I hope to see a vision of landscape architecture that can be more nuanced than a commitment to purely data driven ecological science, a vision that can truly embrace biological, social, and cultural cycles from birth to growth and into decay.
---
LAF's Perspectives interview series showcases landscape architects from diverse backgrounds discussing how they came to the profession and where they see it heading. Any opinions expressed in this interview belong solely to the author. Their inclusion in this article does not reflect endorsement by LAF.