LAF Welcomes New Operations Associate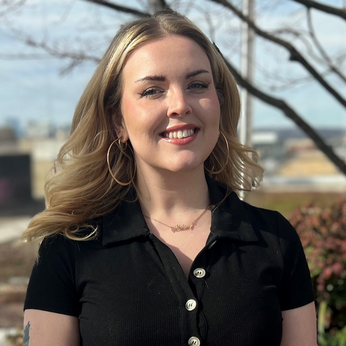 The Landscape Architecture Foundation (LAF) is pleased to welcome Whitney Wilkerson, who joined the organization on January 30 as Operations Associate. Whitney will leverage the skills she has developed over a successful career to help manage LAF's day-to-day office needs, bookkeeping, record management, and implementation of new and improved systems to support LAF's growth. This is a newly created position at LAF.
Whitney has a wealth of experience in communications, teaching, and the arts. Prior to LAF, Whitney worked as a freelance artist and designer, building her small business brand from the ground up where she created custom work for clients across the country. Additionally, she has experience working in international recruiting and as a painting instructor.
Her love for the environment began back home in Kentucky, where she spent many of her days exploring the scenic hikes and hollers the Bluegrass State has to offer. An interest in conservation and aligning principles drew her to LAF, where she is eager to help create inclusive processes that bring together and enable dialogue between experts in the field and the community for a brighter, more sustainable future.
Whitney's roots are in Owensboro, KY and she holds a BFA from Western Kentucky University. She enjoys Southern accents, birding, collecting vintage clothing/decor, and spending time exploring scenic views and small towns.
We are excited to welcome Whitney to the team!