LAF Welcomes New Development Associate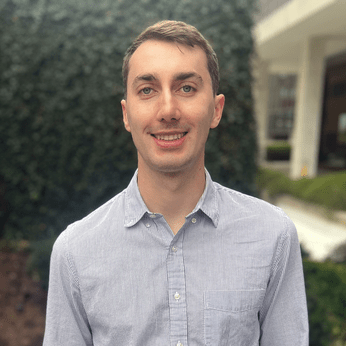 The Landscape Architecture Foundation (LAF) is pleased to welcome Spencer Meyer, who joined the organization March 21 as Development Associate. Spencer will support a variety of fundraising and stewardship functions, helping secure the resources necessary for LAF to meet the needs of its mission, programs, and ambitious plans for growth.
Spencer brings a background in political fundraising and campaign management to the table. He previously worked in New Hampshire for three years as Elections Manager for the New Hampshire House Democrats, followed by a role as Deputy Director of the Democratic Executive Council Campaign Committee. He is excited to put his database management experience to work in support of LAF's mission of sustainability, equity, and resilience.
Spencer holds a BA in Political Science and Philosophy from Skidmore College, where his undergraduate capstone focused on aesthetics and the philosophy of art. He has a passion for art and forward-thinking design. In his free time, he enjoys drawing, painting, visiting museums, and restoring vintage furniture. He recently traveled to Heidelberg, Germany, and the Black Forest to experience the region's historic buildings, landmarks, and natural attractions, extending his admiration for Gothic architecture and Germany's natural landscape. He also has been training for a half marathon and learning to oil paint. 
We are excited to welcome Spencer to the team!