Stephanie Rolley Honored for Exceptional Service to CELA and LAF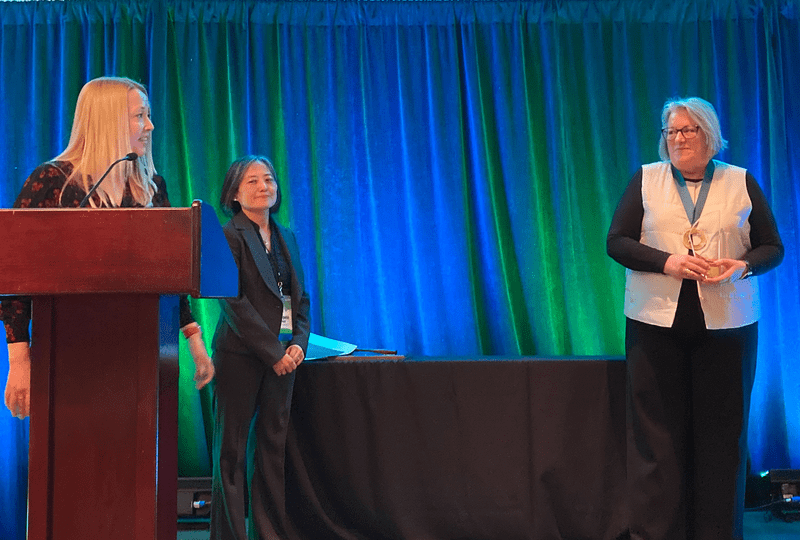 Longtime Kansas State University Professor and Department Head Stephanie Rolley was presented with the Forster Ndubisi Professional Service Award at the Council of Educators in Landscape Architecture (CELA) Awards Dinner on March 17.
The Forster Ndubisi Professional Service Award was created in 2022 by CELA and the Landscape Architecture Foundation (LAF) to honor an individual who has provided exceptional service to both organizations to significantly advance the discipline of landscape architecture. The award is named after former Texas A&M University landscape architecture professor and department head Forster Ndubisi, a longtime thought leader and friend of LAF who was given the inaugural award posthumously.
Stephanie Rolley, FASLA, FCELA, PLA, AICP, a Professor Emerita in the Department of Landscape Architecture and Regional & Community Planning at Kansas State University, was selected by CELA and LAF for the award in 2023. Stephanie served on the LAF Board of Directors from 2013 to 2020, including time as Vice President of Education and as President. Her leadership and service to LAF were instrumental during a time of significant growth and change within the organization, the landscape architecture community, and society.
"Stephanie has given back so much with her talent, leadership, and vision," said LAF CEO Barbara Deutsch, FASLA. "Stephanie's legacy is significant and substantial, particularly with planning for and managing LAF's strategic growth and engaging with partner organizations, which has advanced the impact and influence of landscape architects. I'm delighted to honor Stephanie for all the work she has done to support our mission as she truly embodies Forster's deep commitment to LAF, our goals, and the discipline of landscape architecture."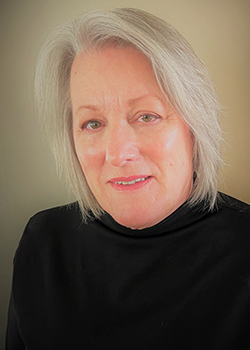 Stephanie helped craft LAF's leadership programs strategy that resulted in the LAF Fellowship for Innovation and Leadership, championed a renewed focus and realignment of resources toward research, and strengthened LAF's connections to the academic community. Stephanie was part of the core team that developed LAF's 2016 Summit on Landscape Architecture and the Future, and the resulting New Landscape Declaration – a call to action for landscape architects to take on weighty issues like climate change, biodiversity loss, and inequity. Stephanie also was key part of the team that worked to actualize the Green New Deal Superstudio as a way for faculty and students to have agency with their design skills and with the existential challenges they faced following the switch to virtual learning during the COVID-19 pandemic.
Stephanie's invaluable "behind the scenes" contributions to LAF helped ensure transformative outcomes for the organization. She helped lead LAF during a period of marked expansion — of staff, office space, and financial resources — and then helped navigate the myriad changes brought on by the COVID-19 pandemic and its evolution. Since her term on the LAF Board ended, Stephanie has remained active as a Board Emerita.
Stephanie's work with LAF and as an educator and department head was shaped by both her pragmatism and her ability to visualize possibilities, whether in physical space, program development, or organizational change. Her leadership helped to make and strengthen connections between LAF, students, and the community of educators – much like Forster did during his time with LAF, CELA, and Texas A&M.
"The transformative impacts on students that LAF and CELA make has made serving their missions deeply meaningful to me," Stephanie said. "It has been an honor to follow in Forster's Ndubisi's footsteps in contributing to both of these organizations."
Learn more about Forster and his legacy here.