Scholarship Winners Continue Joe Lalli's Legacy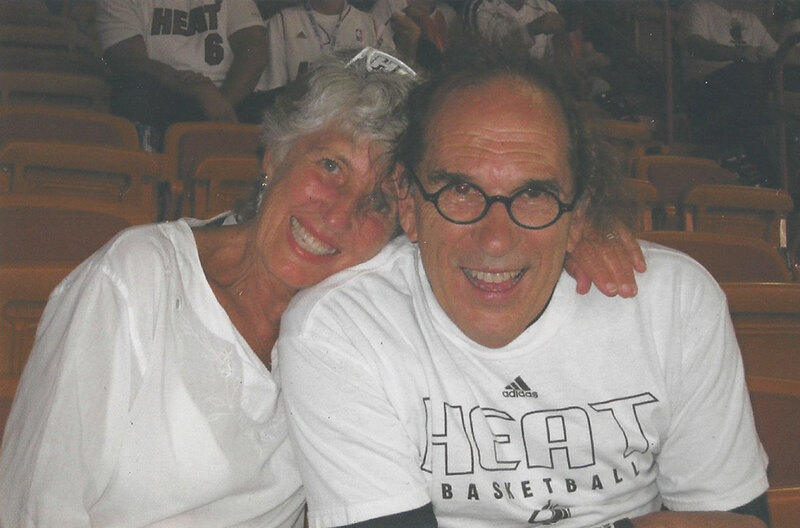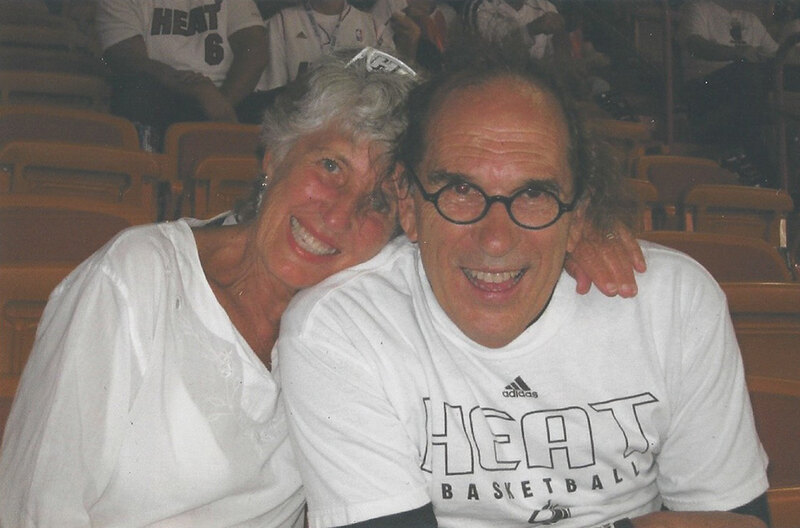 This summer, Daniella Slowik is working on organic farms in France and Portugal. Samantha Rosner is traveling along the Atlantic coastline to examine historic sites. Hannah Hansen is working on creek restoration projects in California.
While Daniella, Sam, and Hannah are engaged in three seemingly unrelated efforts, the group is bound by their dedication to the health and well-being of communities around the world. They also were selected as the 2023 recipients of the LAF Honor Scholarship in Memory of Joe Lalli, FASLA. The scholarship supports master's landscape architecture students who demonstrate a commitment to areas that Joe dedicated himself to, including drawing, artistic pursuits, the importance of travel, and giving back in service to one's community and profession.
Daniella, who attends the Harvard Graduate School of Design, was awarded the top prize of $20,000. Sam, who is pursuing her MLA at the University of Virginia, was the first runner-up and received $10,000, while Hannah, who graduated in May from the University of California, Berkeley, was second runner-up and received $5,000.
"For me, it's an incredible honor," Daniella said. "Things have not been handed to me. I've had to work very hard for my education and haven't had the luxuries that many of my peers had or the time I needed to devote to my studies, so this feels like a reward that's pushing me in the right direction."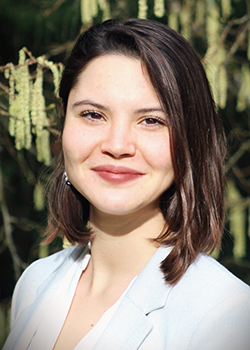 Daniella was born in Wisconsin but spent much of her childhood in Jacksonville, Florida, and the Philadelphia suburbs. Looking back, Daniella says it was her time in Florida that had the biggest impact. Daniella often spent time in her mother's garden, which became a sanctuary when Daniella was diagnosed with Tourette syndrome.
"That was a tumultuous time for me, but I sought refuge and found my deepest comfort in my mother's garden, where I was safe to spend hours alone in the company of her beautiful plants and neighborly bumble bees," she said. "Those memories are imprinted in my mind. That was where my therapy began."
When Daniella was later diagnosed with hypothyroidism, it strengthened in her the importance of nutrition and food security. Years before discovering landscape architecture, Daniella had realized the therapeutic benefits of the natural world and the importance of food-producing landscapes for health and well-being.
For college, Daniella headed west to Seattle, where she enrolled in the landscape architecture program at the University of Washington. Daniella participated in numerous local projects that helped her develop a clearer vision of landscape architecture as a restorative practice for sensitive communities and exploitative systems, specifically within the process of food production and food waste. She also saw again the therapeutic impacts of landscape during a study abroad project led by Professor Daniel Winterbottom at an orthopedic hospital in Croatia, which strengthened her desire to serve ecosystems and communities that remain chronically underserved.
After graduating, Daniella headed to the Harvard Graduate School of Design, where recently she has been working on a project in Portugal to restore uplands that were devastated by wildfires in 2017. The area is critical to local agriculture. Daniella is also working on a water retention project nearby.
In addition, Daniella is volunteering this summer on organic farms in Normandy and Brittany, France, where she is contributing to food and compost production, helping get food to the community, and performing numerous other tasks in the day-to-day operations of the farms. She had no prior farming experience and felt it was important to be physically engaged in the field to gain a richer knowledge and perspective as opposed to researching it online. She describes the experience as "incredible" and one that has given her valuable insights as she moves ahead with her landscape architecture studies. She is heading into her final year at Harvard.
"I see landscape architecture and regenerative food production as ways to heal bodies and the planet," Daniella said. "I feel more committed than ever to achieve these goals and think they are very, very much needed. Climate change is already posing a massive threat to the lives of so many communities around the world, so I see myself making the greatest impact possible during my time on earth."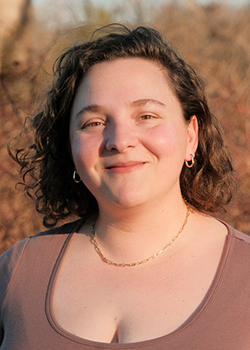 For Sam, the path to landscape architecture and the University of Virginia began in the fine arts. A Miami native, Sam received her BFA from The Cooper Union for the Advancement of Science and Art in New York City, where she studied film, painting, and media studies. After Cooper Union, Sam worked in marketing, where she learned about landscape architecture by chance one day during a colleague's presentation at work. The colleague – designer and University of Virginia alum Amanda Coen – had worked on a project that examined kudzu, its impact, and reuse in communities around the world.
"I was trying to figure out what to do with a fine arts degree and it really started to dawn on me when I saw her presentation," Sam said. "There was an artistic approach, but also ecology, geography, and community building. It hit all these marks."
Sam decided to enroll at the University of Virginia and has since weaved her longtime passions of photography, archival research, and travel into her MLA work. For her thesis and as a member of the 2023 Hart Howerton Travel Fellowship, Sam is investigating the historical trajectory of Black beaches and resort towns along the Gullah Geechee Cultural Heritage Corridor as part of an effort to interrogate designers' relationships more deeply with landscape, images, and image making. Ultimately, she aims to reexamine personal and collective memory on historic sites and is exploring ways to reencode memory into these sites that shifts away from singular, often dogmatic, narratives surrounding monuments and memorials. The work builds on Sam's past historical-artistic efforts, including film essays on Little Bighorn Battlefield in Montana, the Nike Missile Base in the Everglades, and at sites throughout New Mexico.
"It's been really nice to investigate the adjacencies between art and landscape architecture," Sam said. "Especially with the production of drawings and representations, it's been nice to draw on that previous experience and realize that by working through the lens of these two disciplines, I'm able to look at an image and a landscape in a way that's deeper than a cursory glance."
Sam's time at the University of Virginia has given her the opportunity to serve in a leadership capacity with the student chapter of ASLA, help edit the student design journal LUNCH, and work on a project with students from the University of Liberia on cultural landscape research methods, among other efforts.
"I've been working toward a practice that combines historical research, community outreach, and site exploration in the hope that I can help to create landscapes that are significant and meaningful for people living on them in the past, present, and future," Sam said.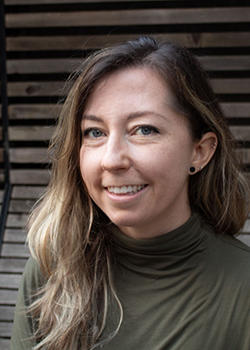 For Hannah, the journey to landscape architecture began just east of Phoenix, Arizona. Raised in the desert, Hannah developed a particularly strong appreciation for water. She was able to turn
that appreciation into action while studying civil engineering at Arizona State University, which gave her the opportunity to travel to Pune, India, with Engineers Without Borders to design a water pipeline, filtration, and storage tank system for the Varoti Khurd community.
After graduating with a civil engineering degree, Hannah moved to the San Francisco Bay Area for a job in construction management. There, she fell in love with the lush, green environment of Northern California. At the same time, the job exposed her to landscape architecture and ecological restoration, which encouraged her to approach how humans design the environment through a more critical lens.
After several years in construction management, Hannah decided to enroll at UC Berkeley to pursue her Master of Landscape Architecture + Environmental Planning. She saw landscape architecture as a way to help address environmental issues and express herself creatively. UC Berkeley turned out to be a great fit, Hannah said, and allowed her to study levees and public access to big rivers in Sacramento, assess flooding and social equity in Mississippi, and survey a transboundary river at the US-Mexico border wall in Arizona.
Hannah's work in her home state of Arizona became the focus of her thesis as she studied the border wall and its effects on the San Pedro River's geomorphic processes, and more broadly, how the wall impacts Indigenous communities that have lived in the region since time immemorial. She visited the San Pedro River at the border wall, established survey methods, and collected data to inform her project. She hopes to continue her work on the river in the future.
"I might be done with my thesis and grad school, but there's no reason the work I did for this thesis needs to stop," Hannah said. "I feel motivated to continue it and to work for Indigenous communities."
Since graduating, Hannah has been working as a landscape designer/engineering specialist at Restoration Design Group in Berkeley. The job has allowed her to focus on creek restoration, trails, and public spaces in the Bay Area. It's a mix of design work and time spent in the field "going through creeks," Hannah said.
Looking ahead, Hannah wants to continue to design with equity at the forefront of her work. She wants to combine environmental and ecological restoration efforts while being in service to Indigenous peoples in realizing their own goals. The LAF Honor Scholarship in Memory of Joe Lalli, FASLA is providing her with critical support as she plans future work with those goals in mind and begins her professional career in Berkeley.
"I feel incredibly honored and humbled that I was even considered for this scholarship," Hannah said. "It motivates me to continue doing the work I want to do. I've been really inspired when I see who won different awards and design competitions. That I'm among them, I feel like I have a responsibility to keep doing the work that I've been doing."
Learn more about LAF's 2023 scholarship winners by visiting our Student Scholarships page.