Environmental Metrics for Washington, D.C.'s 11th Street Bridge Park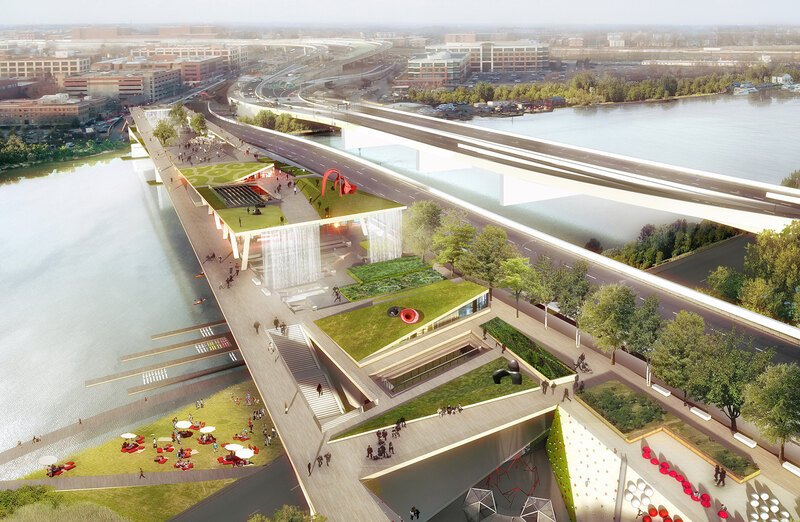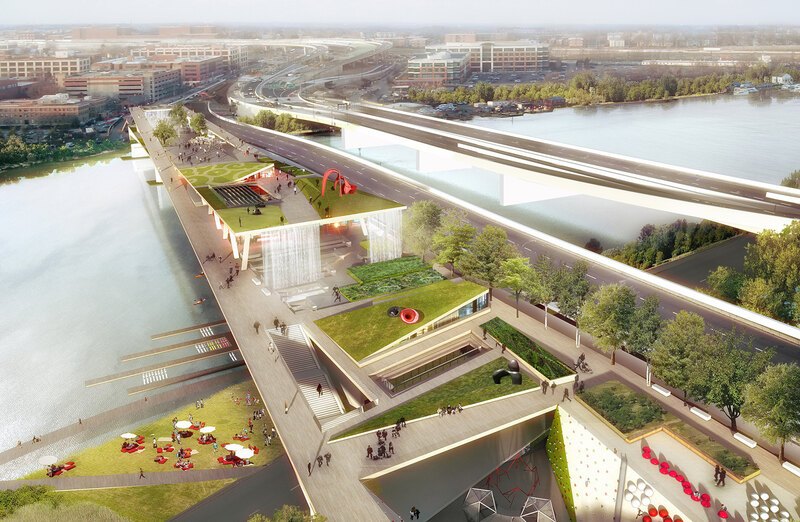 The 11th Street Bridge Park will be Washington, D.C.'s first elevated public park and a new venue for healthy recreation, environmental education, and the arts. As a result of a unique partnership with the Landscape Architecture Foundation (LAF), park managers now have a set of metrics and recommendations to track performance towards the park's key objective of improving the surrounding environment.
Expected to open by late 2019, the park will be built on the piers of the old 11th Street Bridge spanning the Anacostia River.  The park is being designed by OMA+OLIN, the team that won a seven-month design competition. The park vision, design, and desired impacts have been informed by an extensive community outreach and consultation process.
Over the past year, LAF partnered with the 11th Street Bridge Park staff to document environmental performance goals and objectives, make recommendations to collect baseline information, and propose a set of metrics and methods that can be used to effectively evaluate the Bridge Park's performance once it is built and operating. Many of these metrics can also be used to test scenarios and inform the design of the space.
The 11th Street Bridge Park Landscape Performance Analysis: Environmental Metrics report can be accessed here or in the Resources section at: http://www.bridgepark.org/news-resources
The report draws on LAF's seven years of experience measuring and documenting the performance of exemplary landscape projects for its Landscape Performance Series. It represents an important, but often overlooked, first step in the performance evaluation process: thinking about and documenting how success will be defined and measured. This should be done from the earliest stages of a project and refined throughout the design process.
LAF hopes that this partnership with 11th Street Bridge Park can serve as a model for how landscape performance should be integrated into the design and development process. LAF will continue to pursue similar collaboration opportunities through grants and fee-for-service partnerships.
LAF plans to stay involved with the 11th Street Bridge Park project as it moves through the design process and hopes to partner to evaluate the performance of the site and produce a Case Study Brief once the park is built and operating.