2017 Landscape Performance Education Grant Recipients Announced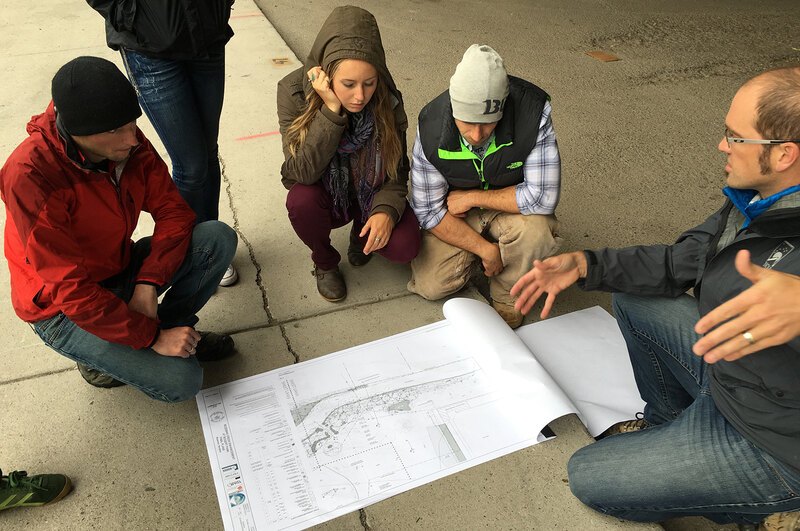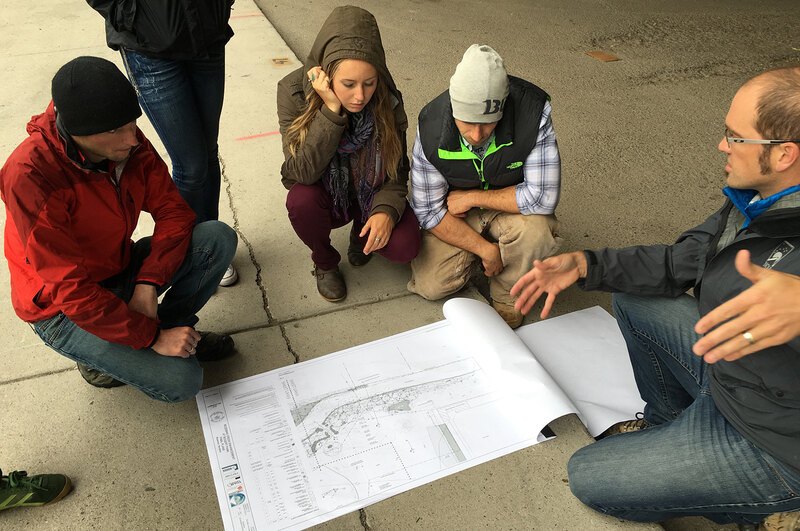 To help university landscape architecture programs integrate landscape performance into their curriculum, LAF's Landscape Performance Education Grants allow select university faculty to develop and test new approaches for standard courses. Their teaching materials and reflections are then shared through the Resources for Educators section of LAF's LandscapePerformance.org.
Landscape performance is part of the revised LAAB Accreditation Standards, which take effect starting with landscape architecture programs scheduled for accreditation reviews this fall. Students must learn the necessary skills to predict outcomes, assess alternatives, defend design proposals, and evaluate the environmental, social, and economic performance of landscape projects.
Over the last four years, LAF has awarded a total of $50,000 in Landscape Performance Education Grants to university faculty. The $2,500 grant recipients for the Fall 2017 semester/term are:
Kelly Curl, Colorado State University
Designed Landscapes – Theory and Criticism (BLA Seminar) 
This discussion-focused seminar will introduce students in their final year to landscape theory with a focus on integrating performance. Students will study the Landscape Performance Series Case Study Briefs and Benefits Toolkit. This is the only seminar course that allows students to be fully engaged in readings, writings, and discussions on designed and built landscapes. Students will also learn to measure campus landscapes with the physical tools needed to evaluate performance.
Catherine De Almeida, University of Nebraska 
Materiality in Landscape Architecture (BLA Seminar)
This course, the first of three courses in a construction sequence, introduces sophomores to AutoCAD and detailing as well as the materials and assemblies used in landscape architecture with a focus on material lifecycles and performance capabilities. Students will be exposed to the larger implications of their material choices and design decisions by viewing materials through the lens of lifecycle analysis and performance. This seminar will use illustrated lectures, readings, class discussions, model-making, assignments, field trips, analysis, computer drafting, design development, experimentation, and evaluation to explore materials with a performance lens.
JeanMarie Hartman, Rutgers University
Advanced Plants (MLA Lecture and Lab/Studio) 
This lecture and studio combination course focuses on plant ecology, plant identification, and planting design. Beginning with a landscape performance framework, the course will implement an active learning model, requiring students to collect plant specimens for identification, sample areas for biodiversity, and take soil samples. Rain gardens will be used during plant identification and planting design segments to measure ecological, economic, public health, social, and aesthetic performance. Visits to greenhouses and campus gardens will be used to evaluate the many ways in which plants interact with their environment.
Phillip Zawarus, University of Nevada, Las Vegas
Landscape Arch Design III (BLA Studio)
This 4th-year studio course will focus on the context of the Las Vegas Valley and its unique challenges. Students will examine the global, regional, and local scale of environmental systems, analyze master plans and green infrastructure guidelines for developments adjacent to valley water networks, and conduct comprehensive analysis, synthesis, programming, and design for landscape performance. Through parametric modeling and GIS mapping, students will assess the performance of existing conditions within the Las Vegas valley in order to outline green infrastructure guidelines for the water network.