2018: A Year of Growth and Evolution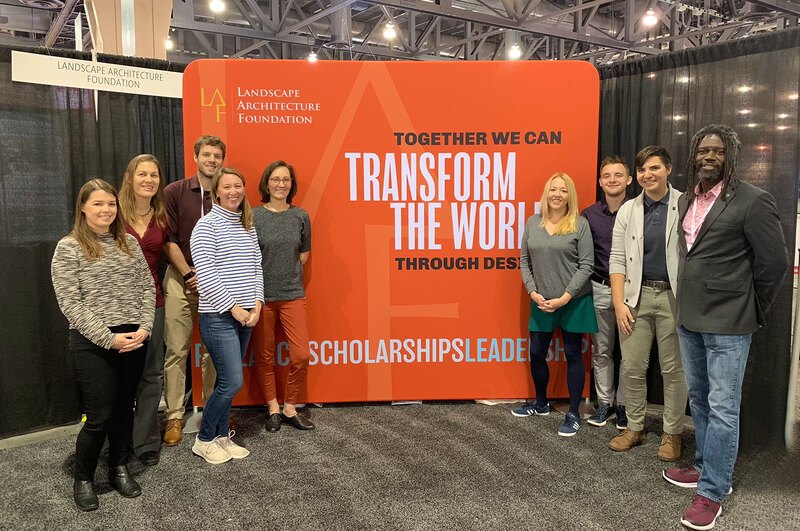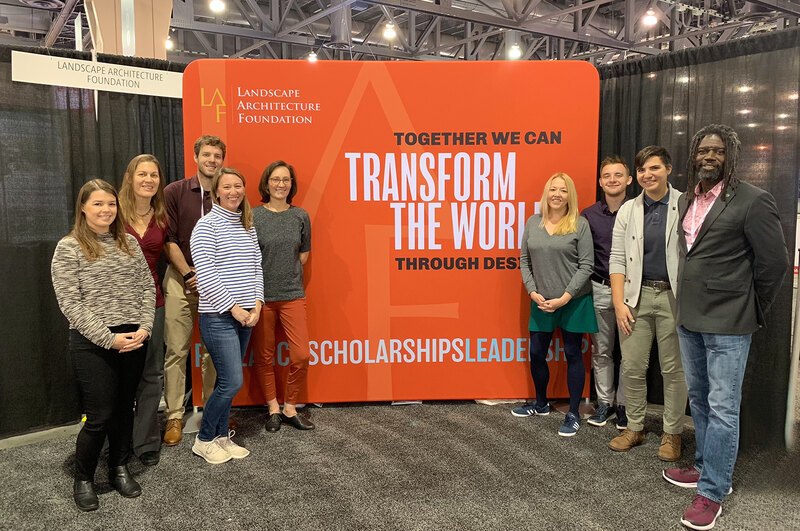 The Landscape Architecture Foundation (LAF) invests in research, scholarships, and leadership initiatives to increase the influence and impact of landscape architects to create a more sustainable, just, and resilient future. As this busy year comes to an end, LAF would like to thank our many friends, partners, and donors for their indispensable support.
The LAF website was completely redesigned in 2018 to reflect our focus on spurring the discipline to action to address the defining issues highlighted in the New Landscape Declaration. After conversations with over 6,000 landscape architects, LAF crafted and released an Action Plan offering tangible steps that we can all take to help move the needle on these pressing challenges. We also launched the first of our new Take Action campaigns, with our first call launching in October to remind people to head to the polls in support of candidates who share their values. New campaigns will launch in 2019 and LAF will continue to add resources and stories of impact to support and inspire you.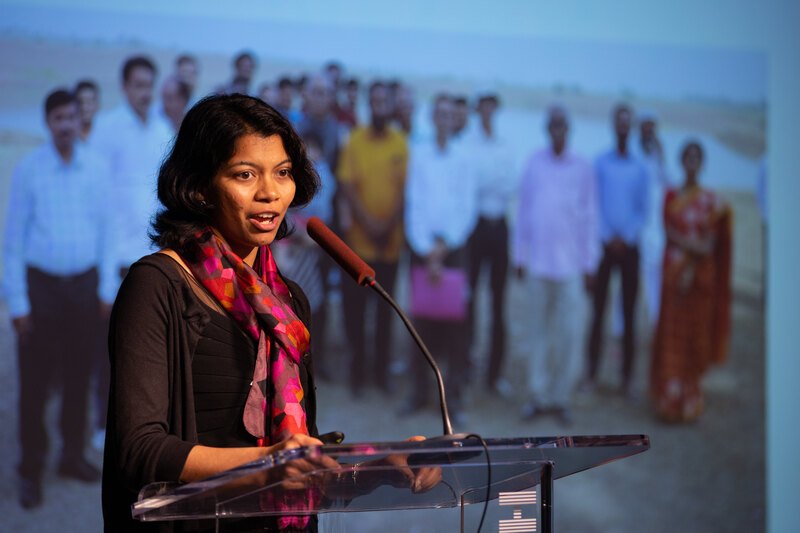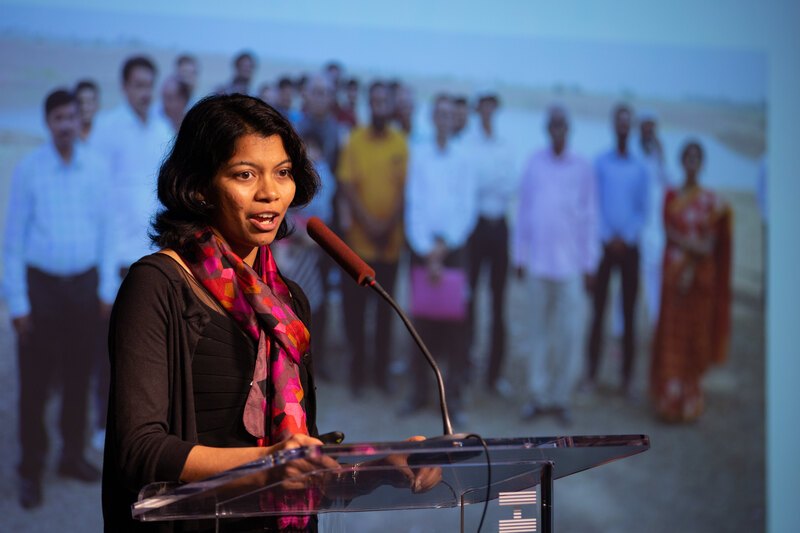 In May, LAF hosted a sold-out symposium in which the inaugural cohort of the LAF Fellowship for Innovation and Leadership presented their work on transformative issues like the intersection of homelessness and public space, resilient water management in India, and advocating for safe and restorative public high school environments. This same event kicked off the fellowship year for the second cohort of four LAF Fellows and three Olmsted Scholar participants.
Throughout 2018, LAF marked the 10th year of our Olmsted Scholars Program by working with program alumni to organize events across the country to celebrate and reconnect with the growing community of 634 Olmsted Scholars. The capstone event was a private reception following LAF's 33rd Annual Benefit in Philadelphia in October.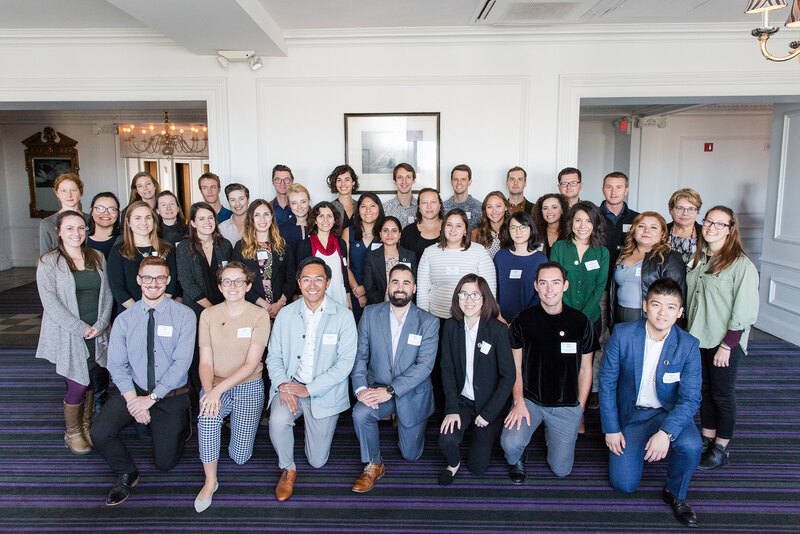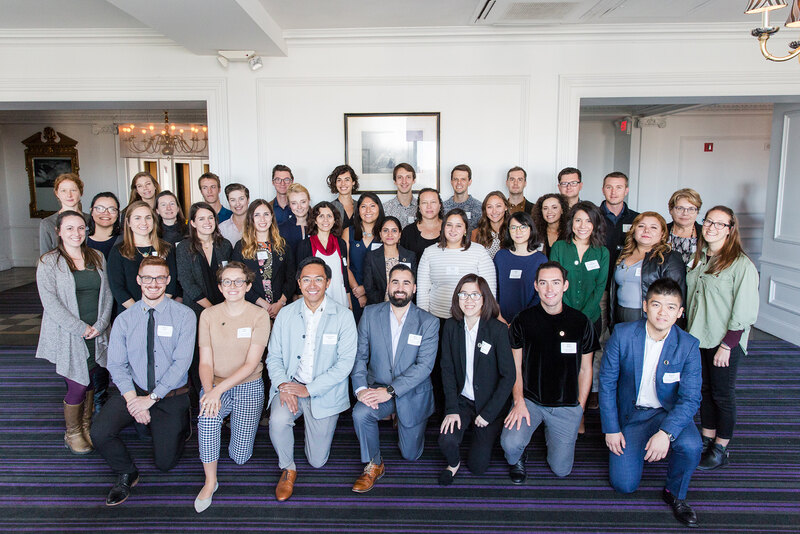 LAF rolled out a new series of articles showcasing ways in which design firms are demonstrating leadership on issues of diversity, equity, and inclusion. 2018 was also a building year for the Foundation as LAF added two new staff positions in communications and development, moved to a new office to better accommodate growth, and completed a 5-year strategic plan.
Generous support from donors allows LAF to inspire, grow, strengthen, and embolden the discipline of landscape architecture to innovate and activate. Together, we accomplished the following in 2018:
To sustain and grow these innovative and influential programs, please consider investing in the Landscape Architecture Foundation in your year-end giving. Together we can expand our impact and make our collective aspirations for change a reality. Give online today or learn more about the many ways to support LAF.
Our friends at IRONSMITH will match up to $10,000 of your donations made by Dec 31!
LAF is a tax-exempt organization under 501(c)(3) of the Internal Revenue Code. Your charitable contribution is deductible to the full extent allowed by law.