2019 CSI Teams and Projects Announced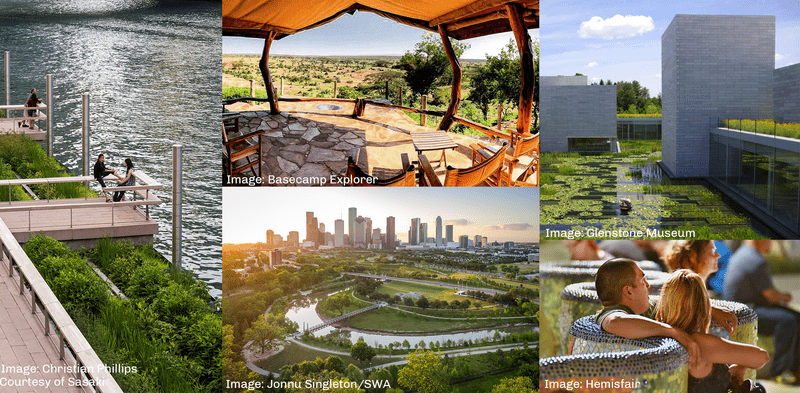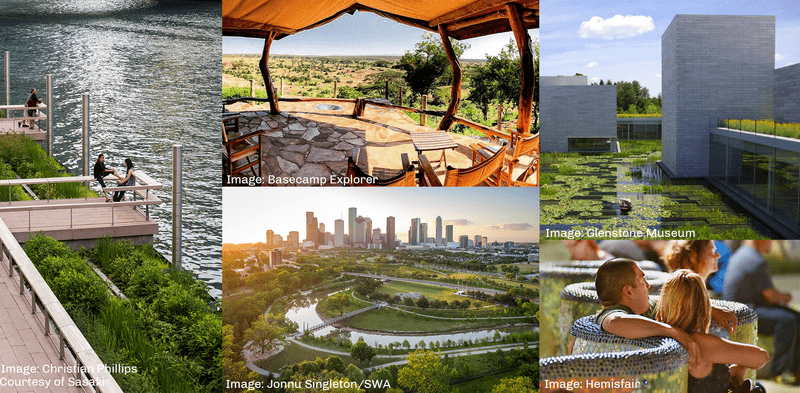 Eleven faculty Research Fellows and twelve high-performing landscape projects have been selected for LAF's 2019 Case Study Investigation program.
Case Study Investigation (CSI) is a unique research collaboration that matches faculty-student research teams with design firms to document the benefits of exemplary high-performing landscape projects. Teams develop methods to quantify environmental, social, and economic benefits and produce Case Study Briefs that are published in LAF's award-winning Landscape Performance Series. 
Research Fellows lead the CSI collaboration and receive funding to support a student Research Assistant. Participants from each firm serve as liaisons and work with the academic team. Starting with the 2019 CSI program, funding for each team has been increased! The standard award is a $1,000 honorarium for Fellows and $9,000 to support the student Research Assistant, with varying amounts awarded based on case study workload.

The selected projects include several with strong diversity/equity/inclusion and climate change goals and benefits and include a world-class museum, a shared street project, a post-Harvey evaluation of a Houston park, and — a CSI first — two wind farms. The geographically diverse spaces also include an award-winning ecolodge in Kenya, a university campus in Michigan, and a SEED-certified park designed to promote social equity in Florida.
The 2019 CSI program kicks off in February and runs through early August. We look forward to working with this impressive group and learning more about these outstanding projects and their impacts!

CSI Research Fellows: Aidan Ackerman, ASLA, Robin E. Hoffman, PhD, and Maren King, ASLA, SUNY College of Environmental Science and Forestry
Student Research Assistant: Meaghan Keefe
Environmental Design & Research – Block Island Wind Farm, New Shoreham, RI

Environmental Design & Research – Hardscrabble Wind Power Project, Fairfield, NY
CSI Research Fellow: Amanda Aman, AIA, University of Texas at Arlington
Student Research Assistant: Yalcin Yildirim
MIG, Inc. – Yanaguana Garden, San Antonio, TX

SWA Group – Buffalo Bayou Park Post-Harvey, Houston, TX
CSI Research Fellow: Sarah Hanson, Illinois Institute of Technology 
Student Research Assistant: Matt Callone
Jacobs/Ryan – Regenstein Learning Campus at the Chicago Botanic Garden, Chicago, IL

Sasaki – Chicago Riverwalk, Chicago, IL

site design group – Argyle Shared Street, Chicago, IL
CSI Research Fellow: Dennis Karanja, MAAK(A), PhD, Jomo Kenyatta University of Agriculture and Technology
Student Research Assistant: Carolyne Wanza Nthiwa, MAAK(LA)
HM Design – Eagle View Camp, Mara Naboisho Conservancy, Kenya
CSI Research Fellow: Jun-Hyun Kim, PhD, ASLA, Michigan State University
Student Research Assistant: Amanda Catherine Wakefield
Mithun – Chatham University Eden Hall Campus, Richland Township, PA
CSI Research Fellow: Emma Mendel, University of Virginia
Student Research Assistant: Chloé Skye Nagraj
PWP Landscape Architecture – Glenstone, Potomac, MD
CSI Research Fellow: Mark Lindquist, PhD, ASLA, University of Michigan
Student Research Assistant: Evan Gill
Stoss Landscape Urbanism – Eda U. Gerstacker Grove, Ann Arbor, MI
CSI Research Fellows: Yi Luo and Michael Volk, University of Florida
Student Research Assistant: Kanglin Chen
Gainesville Community Redevelopment Agency – Depot Park, Gainesville, FL