2019 LAF Medal and Founders' Award
Joseph E. Brown, FASLA, former chief innovation officer of AECOM, and the Lady Bird Johnson Wildflower Center of Austin, Texas have been named as this year's honorees.
Launched in 2016 in conjunction with the Foundation's 50th anniversary, the LAF Medal and Founders' Award are annual awards that honor those who have made a significant and sustained contribution to LAF's mission to support the preservation, improvement, and enhancement of the environment. The 2019 recipients will be recognized at the LAF Awards Dinner on June 13 in Washington, DC.
LAF Medal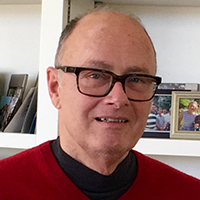 The LAF Medal is conveyed to a landscape architect for distinguished work over a career in applying the principles of sustainability to landscapes. The 2019 LAF Medal goes to Joseph E. Brown, FASLA.
Professionally, Brown had a significant influence on the discipline of landscape architecture. As CEO of EDAW, he guided the firm to international prominence and brought landscape architecture to global audiences and scales. When the firm was acquired by AECOM in 2005, his continued leadership brought a landscape architecture perspective to the international multidisciplinary firm thereby providing virtually limitless opportunities to shape the world's landscapes. Brown's influence on land stewardship and sustainability has had a profoundly positive impact throughout the world.
Even before commencing his influential career, Brown advocated for landscapes as infrastructure. At the Harvard Graduate School of Design, he chose urban planning as the focus of his MLA. It was his belief in the power and beauty of such massive scales that guided his career.
As a writer and thought leader, Brown has encouraged landscape architects to think big and pushed the profession to take a leadership role in tying all aspects of built environment projects into a cohesive design, no matter how large or complex. Through his numerous articles and presentations, Brown inspires landscape architects to step beyond their comfort zones to effect positive change by taking on non-traditional roles.
LAF is proud to recognize Joseph E. Brown's distinguished career, vision for the profession of landscape architecture, and his guiding philosophy of land stewardship and sustainability with the award of the 2019 LAF Medal.
LAF Founders' Award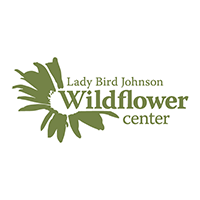 The LAF Founders' Award is conveyed to a firm, agency, or organization that demonstrates a significant commitment to preserving, creating, or enhancing landscapes over a sustained period of time. The 2019 LAF Founders' Award goes to the Lady Bird Johnson Wildflower Center.
Founded in 1982 by Lady Bird Johnson, former First Lady of the United States, The University of Texas at Austin Lady Bird Johnson Wildflower Center is the official state botanic garden and arboretum of Texas. The Center has carried out its mission to "inspire the conservation of native plants through its internationally recognized sustainable gardens, education and outreach programs, research projects, and consulting work" to the benefit of Texans and the broader public.
The Lady Bird Johnson Wildflower Center has demonstrated a long-standing commitment not only to sustainable landscape design, conservation, landscape restoration, and healthy ecosystems, but to sharing its accumulated knowledge with everyone from visitors to the center to design professionals. The Center took a driving role in developing the Sustainable SITES Guidelines, Rating System, and Certification. Thanks in large part to the Center's efforts, Sustainable SITES is recognized as the most comprehensive system for developing sustainable landscapes.
 In recognition that the preservation, creation, and enhancement of landscapes is at the heart of everything the Lady Bird Johnson Wildflower Center does, LAF is excited to recognize this deserving organization.
2019 Awards Committee
The LAF Board Emeritus Council manages the nomination and selection process for the awards. Members of the 2019 Awards Committee were:
Len Hopper, FASLA, Weintraub Diaz Landscape Architecture, Chair
Chip Crawford, FASLA, BATESFORUM
Kathleen Garcia, FASLA, City of Del Mar
Richard Hawks, FASLA, SUNY College of Environmental Science and Forestry
Frederick Steiner, FASLA, University of Pennsylvania School of Design