2020 CSI Teams and Projects Announced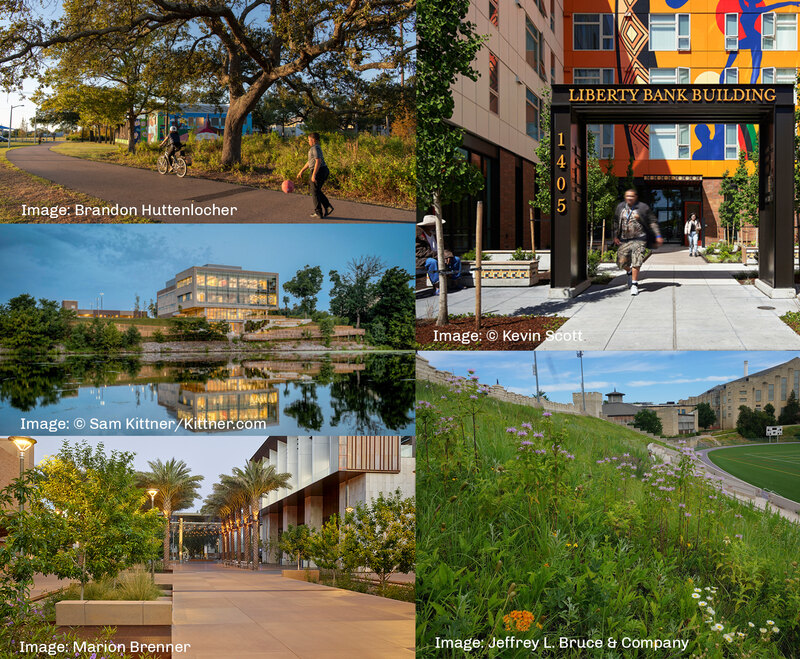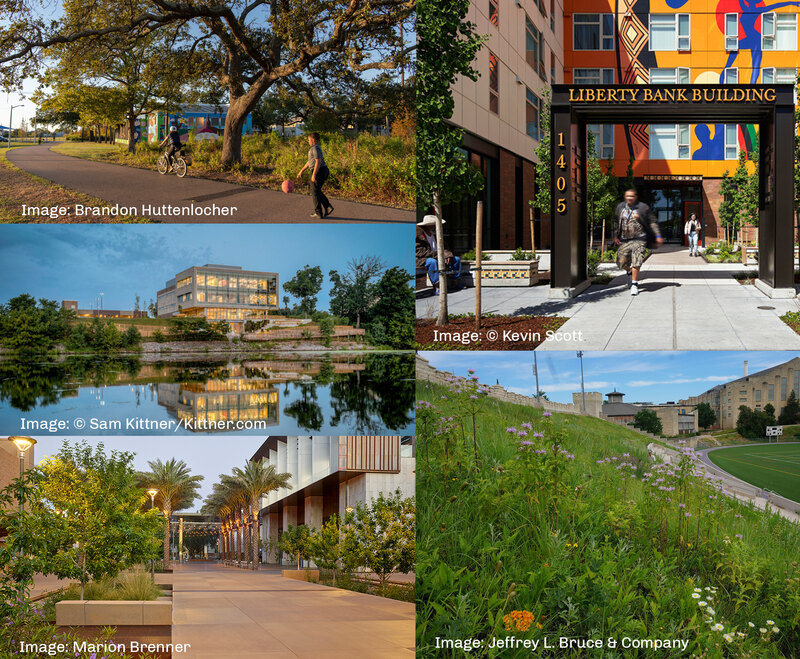 Nine faculty Research Fellows and eight high-performing landscape projects have been selected for LAF's 2020 Case Study Investigation program.
Case Study Investigation (CSI) is a unique research collaboration and training program for faculty, students, and practitioners. LAF-funded faculty-student research teams work with designers to document the impacts of exemplary, high-performing landscape projects. Teams develop methods to quantify the environmental, social, and economic benefits of built projects and produce Case Study Briefs for LAF's Landscape Performance Series.
Faculty Research Fellows lead the CSI collaboration and receive funding to support a student Research Assistant. The academic teams work with liaisons from design firms to evaluate and document each project. LAF provides training, supporting materials, and feedback throughout the process.
Among the selected projects for the 2020 program are several that incorporate significant diversity, equity, and inclusion goals and address pressing challenges associated with climate change. Project types include an affordable housing project, a freshwater research lab, an adaptive use stadium converted partially into green roofs, and a series of fog collection and other interventions created in partnership with an informal settlement in Peru. The geographically diverse projects also include a rooftop garden in Sydney designed by and for indigenous users, a resilient university campus project in the Arizona desert, and two stormwater management and water conservation infrastructure projects that provide multiple layers of benefits.
The 2020 CSI program kicks off in February and runs through early August. We look forward to working with this impressive group and documenting this wide range of outstanding projects and their impacts!
Arizona State University
+ Colwell Shelor Landscape Architecture
CSI Research Fellow: Chingwen Cheng, PhD, ASLA, PLA, LEED AP
Student Research Assistant: Amanda Trakas
Project: Arizona State University Orange Mall Green Infrastructure Project, Phase 1, Tempe, AZ
Auburn University
+ Nelson Byrd Woltz
CSI Research Fellow: C. Thomas Hogge, PLA, ASLA, CLARB
Student Research Assistant: Luis Jose Loaiza Pinto
Project: Duke University Water Reclamation Pond, Durham, NC
George Mason University
+ LandDesign
CSI Research Fellow: Cynthia B. Smith, PhD
Student Research Assistant: MacKenzie Earl
Project: Potomac Science Center, Woodbridge, VA
Kansas State University
+ Jeffrey L. Bruce & Company
CSI Research Fellow: Lee R. Skabelund, PLA, ASLA
Student Research Assistant: Lekhon Alam
Project: Kansas State University Memorial Stadium Green Roofs, Manhattan, KS
The University of New South Wales (UNSW Sydney)
+ Jiwah
CSI Research Fellows: Linda Corkery, FAILA, ASLA (International) and Sara Padgett Kjaersgaard, RLA, AILA
Student Research Assistant: Lisa Thomson
Project: South Eveleigh Community Rooftop Garden, Sydney, Australia
The University of New South Wales (UNSW Sydney)
+ Turf Design Studio
CSI Research Fellows: Catherine Evans; Sara Padgett Kjaersgaard, RLA, AILA; and Linda Corkery, FAILA, ASLA (International)
Student Research Assistant: Lei Zheng
Project: Sydney Park Water Re-use Project, Alexandria, Australia
University of Washington
+ Mithun
CSI Research Fellow: Catherine De Almeida, ASLA
Student Research Assistant: Jennifer Engelke, PLA, ASLA
Project: Liberty Bank Building, Seattle, WA
University of Washington
+ Traction
CSI Research Fellow: Leann Andrews, PhD, RLA
Student Research Assistant: Rebecca Bachman
Project: Fog Water Farm Park and Gardens, Informal Community of Eliseo Collazos, Lima, Peru