2020 LAF Medal and Founders' Award
Bill Johnson, FASLA, Cofounder of JJR, and the Sustainable Urban Forests Coalition have been named as this year's honorees.
Launched in 2016 in conjunction with LAF's 50th anniversary, the LAF Medal and Founders' Award are annual awards that honor those who have made a significant and sustained contribution to LAF's mission to support the preservation, improvement, and enhancement of the environment. The LAF Medal is awarded to an impactful individual while the LAF Founders' Award honors a firm, agency, or organization.
LAF Medal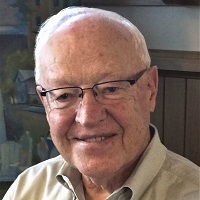 The LAF Medal is conveyed to a landscape architect for distinguished work in applying the principles of sustainability to landscapes over a career. The 2020 LAF Medal goes to Bill Johnson, FASLA.
Across practice and academia, Johnson maintained a relentless commitment to environmental consciousness and innovative planning. His work focused on campus, urban design, and parks and recreation. Many know Johnson for his analytical thinking and his ability to express complex ideas through insightful drawings. Shortly after co-founding JJR, Johnson was commissioned to draft the University of Michigan's master plan, which helped establish the firm and led to work throughout the Midwest and East Coast.
In addition to his professional practice with JJR, as William J. Johnson Associates, and in partnership with Peter Walker, Johnson was a professor of landscape architecture for 30 years and Dean of the University of Michigan's School of Natural Resources for 8 years.
LAF Founders' Award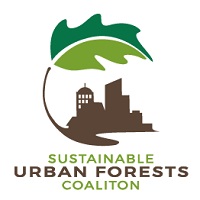 The LAF Founders' Award is conveyed to a firm, agency, or organization that demonstrates a significant commitment to preserving, improving, or enhancing landscapes over a sustained period of time. The 2020 LAF Founders' Award goes to the Sustainable Urban Forests Coalition (SUFC).
Founded in 2004, SUFC advocates that the trees, vegetation, and green spaces that make up America's urban forests are essential contributors to virtually every measure of public well-being. It is the only national network of nonprofits, businesses, associations, foundations, and others working together to advance sound, effective urban forest policy and practices. In convening allied disciplines around a shared mission, SUFC elevates landscape architects and the unique skillset they can contribute to the public realm.
Over 220 million Americans live in urban or metro areas, yet streetscapes and urban settings often go overlooked as landscapes. SUFC generates awareness through educational initiatives and shapes policy through active legislative engagement. Their efforts shine a light on the ways that landscape affects our lives and amplify the voices of critical actors who can preserve and expand our nation's urban forests.
In recognition of SUFC's work to promote healthy urban landscapes through research, policy, and advocacy, LAF is delighted to recognize this deserving organization.
2020 Awards Committee
The LAF Board Emeritus manages the nomination and selection process for the awards. Members of the 2020 Awards Committee were:
Len Hopper

, FASLA, Weintraub Diaz Landscape Architecture, Chair

Chip Crawford

, FASLA,

Lamar Johnson Collaborative

Kathleen Garcia

, FASLA

Richard Hawks

, FASLA, SUNY College of Environmental Science and Forestry

Frederick Steiner

, FASLA, University of Pennsylvania Stuart Weitzman School of Design