2021 CSI Teams and Projects Announced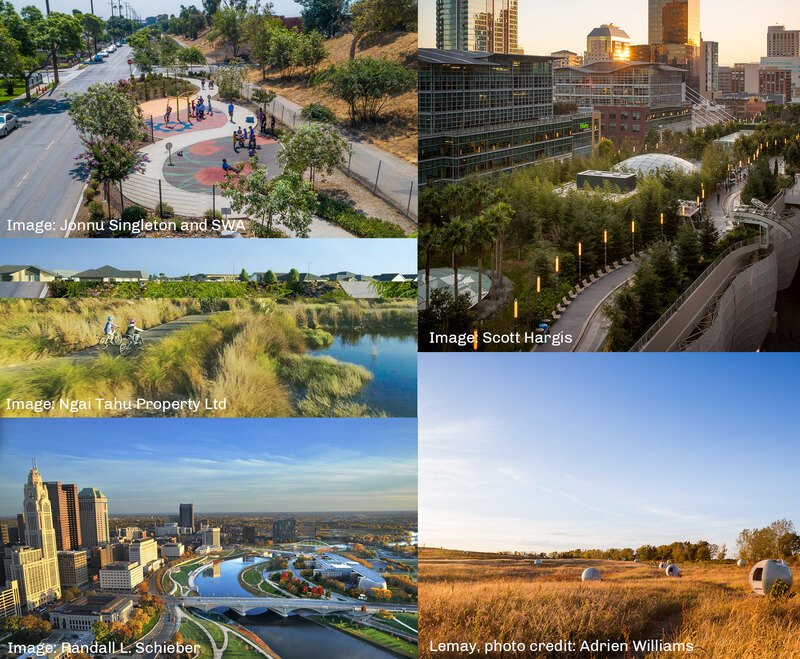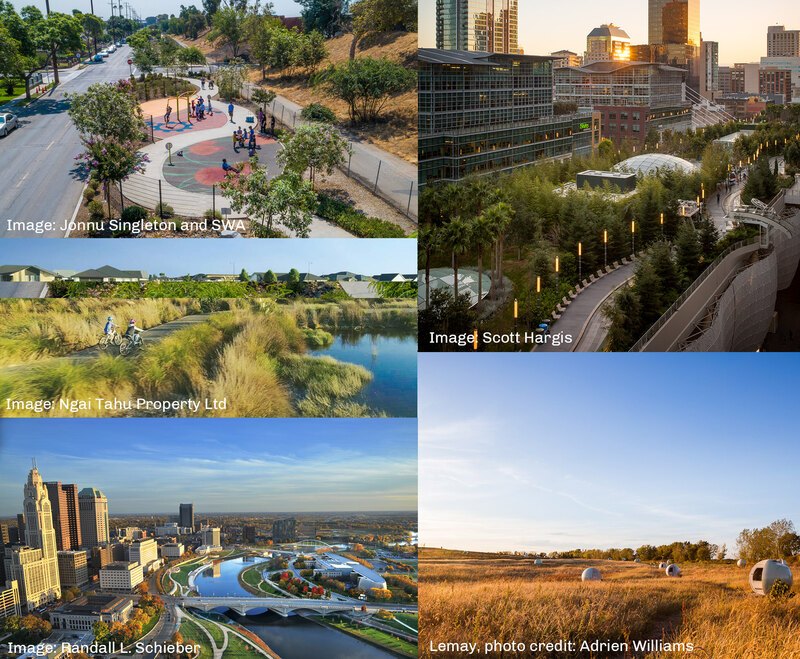 Ten faculty Research Fellows and ten high-performing landscape projects have been selected for LAF's 2021 Case Study Investigation program.
Case Study Investigation (CSI) is a unique research collaboration and training program for faculty, students, and practitioners. LAF-funded faculty-student research teams work with designers to document the impacts of exemplary, high-performing landscape projects. Teams develop methods to quantify the environmental, social, and economic benefits of built projects and produce Case Study Briefs for LAF's Landscape Performance Series.
Faculty Research Fellows lead the CSI collaboration and receive funding to support a student Research Assistant. The academic teams work with liaisons from design firms to evaluate and document each project. LAF provides training, supporting materials, and feedback throughout the process.
The selected projects cover a wide range of project types and geographies with several that explicitly address climate adaptation and diversity, equity, and inclusion goals. These include a New Zealand residential community designed by and for indigenous users, a climate resilient New York City tech campus, a fully accessible trail on the University of Toronto campus, and a linear park developed in partnership with an underserved Los Angeles community. Other selected projects are a University of Miami mixed-use student housing complex with 25 green roofs, a unique rooftop park atop a multi-modal transit center in San Francisco, a New Orleans greenway, an art-filled conservancy and agricultural restoration project in the New Jersey Pine Barrens, a cutting-edge landfill rehabilitation project in Montreal, and a riverfront park and greenway in downtown Columbus, Ohio.
The 2021 CSI program kicks off in February and runs through early August. We look forward to working with the teams to document these outstanding projects and their impacts!
California State Polytechnic University, Pomona
+ SWA Group
CSI Research Fellow: Claire Latané, ASLA, SITES AP
Student Research Assistants: Jose Guadalupe Gutierrez and Jose Reynoso
Project: Ricardo Lara Linear Park, Lynwood, CA
Cornell University
+ James Corner Field Operations
CSI Research Fellow: Jennifer Birkeland, PLA, LEED AP, FAAR 
Student Research Assistants: Kevin Kim and Jeanette Petti
Project: Cornell Tech Campus, New York, NY
Cornell University
+ Lemay Architects
CSI Research Fellow: Jamie Vanucchi
Student Research Assistant: Jihany Hassun
Project: Frédéric-Back Park at Saint-Michel Environmental Complex, Montreal, QC
Florida International University
+ ArqGEO
CSI Research Fellow: TJ Marston, ASLA
Student Research Assistant: Lucia Bayley
Project: University of Miami Lakeside Village, Coral Gables, FL
Lincoln University New Zealand
+ Earthwork Landscape Architects (SI) Ltd
CSI Research Fellow: Jacky Bowring, PhD, FNZILA
Student Research Assistant: Guanyu Chen
Project: Te Whariki Subdivision Stage 1 & 2, Lincoln, Canterbury, New Zealand
Louisiana State University
+ Design Workshop
CSI Research Fellow: Nicholas Serrano
Student Research Assistant: Sasha Mathieu
Project: Lafitte Greenway, New Orleans, LA
The Ohio State University
+ MKSK
CSI Research Fellow: Halina Steiner
Student Research Assistant: Sarah Sanders
Project: Scioto Mile and Greenways, Columbus, OH
Rutgers, The State University of New Jersey
+ Martha Schwartz Partners
CSI Research Fellow: Vincent Javet
Student Research Assistant: Christopher Ingui
Project: Winslow Farms Conservancy, Hammonton, NJ
University of California, Davis
+ PWP Landscape Architecture
CSI Research Fellow: A. Haven Kiers
Student Research Assistant: Elyse Mack
Project: Salesforce Transit Center Park, San Francisco, CA
University of Toronto
+ Schollen & Company Inc
CSI Research Fellow: Jenny Hill, PhD, OALA, SITES AP 
Student Research Assistant: Kanwal Aftab 
Project: University of Toronto Scarborough Valley Land Trail, Toronto, ON