Students Selected for the Second Cycle of LAF Ignite
The Landscape Architecture Foundation (LAF) is pleased to announce the second cohort and finalists for LAF Ignite, our scholarship-internship-mentorship program for BIPOC students.
Five landscape architecture students have been selected for the second cohort of LAF Ignite. This multi-year program provides participants with an annual $10,000 scholarship, annual paid summer internship, and various forms of mentorship. Each year, 3-5 students are selected to join the program, and participation is ongoing until they have completed their landscape architecture degree.
The program kicks off later this month with facilitated virtual meetings as the students begin to work on portfolios in preparation for the summer internship interview/selection process . The new awardees also join with the four students in the inaugural cohort for peer-to-peer mentorship.
Congratulations and welcome to the second cohort of LAF Ignite!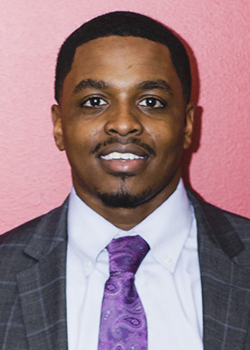 Kareem Harris
BLA Candidate
University of Wisconsin-Madison
Growing up in Northeast Washington, DC, Kareem has experienced firsthand the inequitable distribution and access to green spaces in the city and is driven to change this. Through landscape architecture he hopes to address meaningful issues like mental health and future impacts of climate change in the communities and spaces that need it most.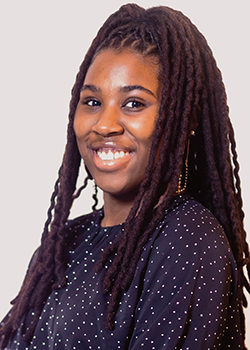 Anaya Marshall
BLA Candidate
Ball State University
With a minor in sustainability, Anaya is passionate about a career in landscape architecture to be a catalyst for change in the environment, as well as in her community, as an African American woman. She hopes to pay homage to people, places, and events through purposeful design. She has a particular interest in green burial and sustainable landscapes.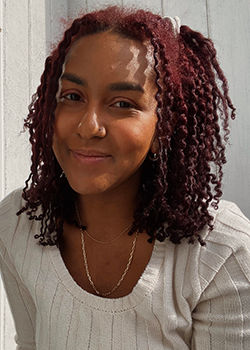 Kaia McKenney
MLA Candidate
University of Michigan
Kaia holds a BA in Environmental Studies with a minor in Spanish from Ohio University. Born and raised in Cincinnati, her past research looked at the effects of gentrification, displacement, and housing affordability there. She is interested in urban design that emphasizes environmental and social sustainability, as well as  equitable food growing practices in cities.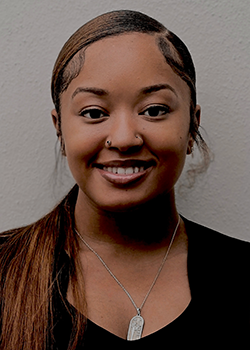 Jade Rhodes
MLA Candidate
University of Hawaii
Jade is an aspiring urban ecologist, environmental justice advocate, and designer. She holds bachelors degrees in Pacific Island Studies and International Sustainability, Policy & Anthropology. Born and raised in Detroit, Jade's mission is to advocate for resilient community food systems, integrate indigenous knowledge, and inspire Black folks to reconnect with land and the outdoors.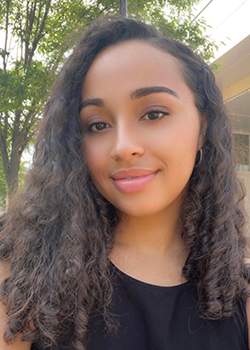 Zaria Wetzel
MLA Candidate
Morgan State University
Zaria holds a BS in Environmental Science and Studies with a concentration in policy and management from Towson University. With roots in biology and ecology, she is deeply committed to using landscape architecture to reshape and bring about new urban landscapes where underserved populations can access the wide variety of benefits and spaces from which they have been historically barred.
LAF also recognizes four finalists who stood out during the Ignite selection process. These students will have access to LAF's network for internship and mentorship opportunities.
Brendan Hall, MLA Candidate, Illinois Institute of Technology
Johnathan Hampton, MLA Candidate, University of Texas at Arlington
Jakobi Johnson, BLA Candidate, Michigan State University
Anastasia Marie, MLA Candidate, University of Michigan

For more information on the selected participants and finalists, visit the LAF Ignite Awardees page.
About LAF Ignite
LAF Ignite was launched in 2022 thanks to the generous investment of 146 Founding Donors. Now in its second cycle, the multi-year program accepts 3-5 students each year who participate until they have completed their landscape architecture degree. Each new cohort joins the group of continuing students from past years. As such, the program will build over time with up to 15 Ignite participants total.
LAF Ignite students receive a $10,000 scholarship annually, are matched with a one-on-one mentor, and use paid summer internships to explore different career paths within landscape architecture. For the first few years, Ignite will focus on Black/African American students and then be broadened to other students of color. 
Landscape architecture professionals who want to get involved can:
Become a mentor - Each year in late winter, LAF accepts applications from potential mentors for the newest cohort of LAF Ignite students.
Host a paid summer internship - Each fall, LAF accepts applications from potential internship providers for the following summer.
Donate - A financial gift to LAF supports Ignite and our other programs to strengthen research, cultivate leadership, and support the next generation of landscape architects.