2019: Building on Our Values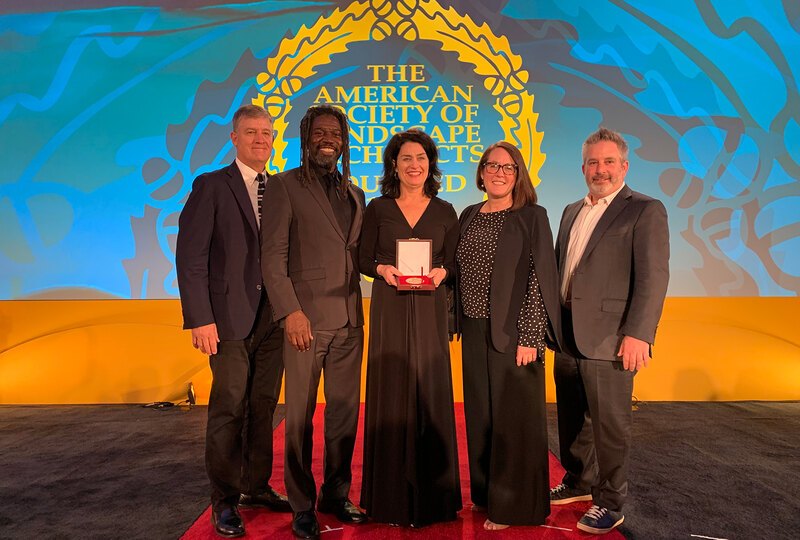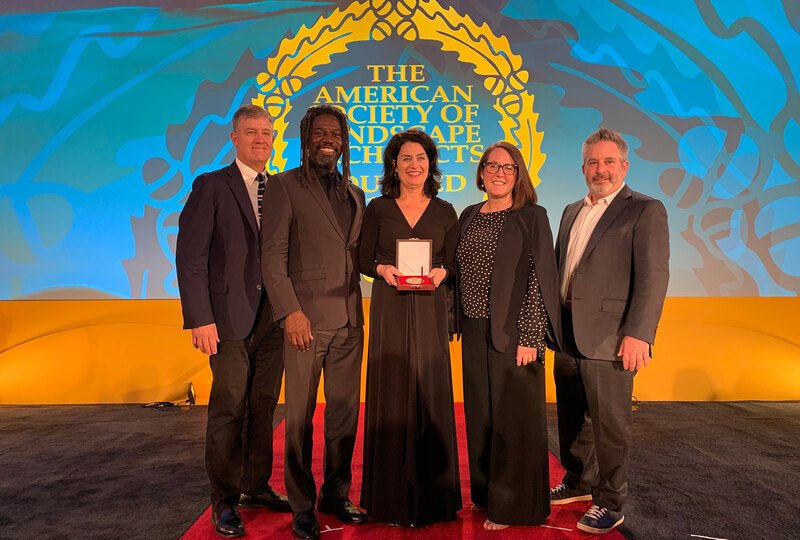 The Landscape Architecture Foundation (LAF) invests in research, scholarships, and leadership initiatives to increase the influence and impact of landscape architects to create a more sustainable, just, and resilient future. As this busy year comes to an end, LAF would like to thank our many friends, partners, and donors for their indispensable support.
On the heels of 2018's sobering report from the UN Intergovernmental Panel on Climate Change, LAF continued to build capacity within the discipline and raise awareness about the role of landscape architecture in mitigation and adaptation efforts. An internal carbon audit led to operational changes and purchasing of offsets. Take Action campaigns and a resource guide encouraged landscape architects to increase their climate literacy and assess the carbon impacts of their designs. LAF participated in presentations and discussions, attended the global climate strike, and supported and showcased projects, policies, and people advocating for change.
In 2019, there was much activity under LAF's research umbrella. With support from SmithGroup and a bequest from long-time LAF board member and supporter, Deb Mitchell,  the $25,000 LAF Research Grant in Honor of Deb Mitchell launched this fall. The grant will fund research projects relevant to the professional practice of landscape architecture to honor Deb's legacy as a champion of research. Look for the announcement of the inaugural recipient next spring. This year also saw the release of the much-anticipated guidebook to landscape performance metrics and methods. Drawing on LAF's 9 years of landscape performance work and developed with researchers Bo Yang and Jessica Canfield, this resource offers a starting point for assessing the environmental, social, and economic performance of built landscape projects. Finally, LAF marked the 20th anniversary of our landmark A Case Study Method for Landscape Architecture by Mark Francis with a re-release of the report, updated with a light touch and additional context for today's readers.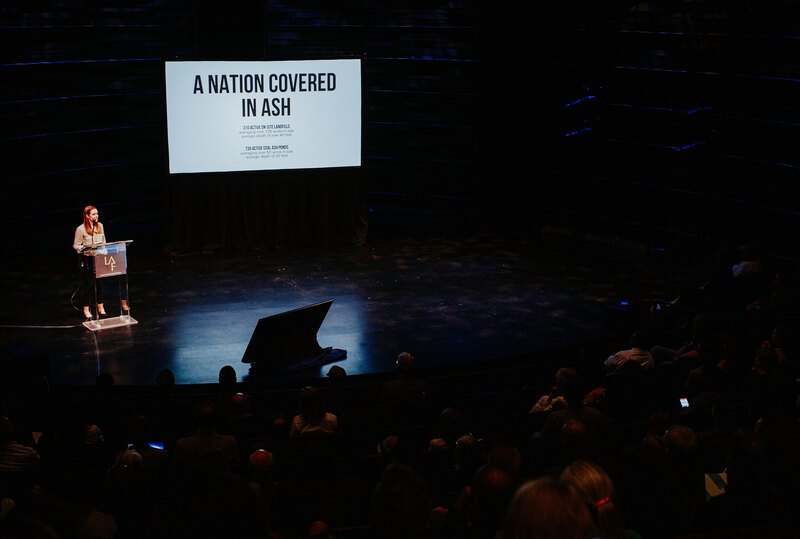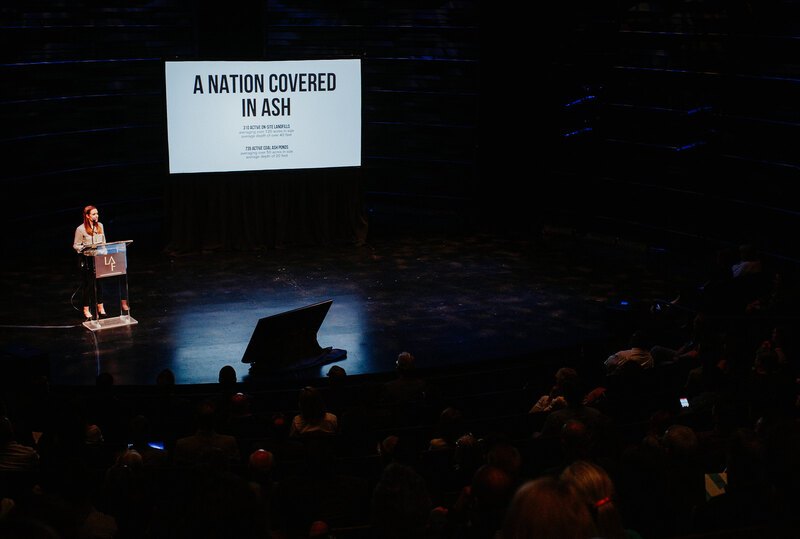 In June, LAF hosted our Symposium for Innovation + Leadership, which sold out for the second year in a row. The capstone to the LAF Fellowship for Innovation and Leadership, the symposium featured the 2018-2019 fellows presenting their work, from resilient waterfront policy frameworks and climate positive design to wastescape remediation and virtual reality landscape representation. The event also kicked off the fellowship year for the third cohort, which includes two senior-level fellows for the first time, two mid-career fellows, and two emerging professionals from LAF's Olmsted Scholars Program.
LAF continues to build community and support the leadership growth of the 720 exceptional students named as LAF Olmsted Scholars since 2008. In 2019, this network organized regional events, conducted regular takeovers of LAF's Instagram account, and produced a guide to conducting outreach to K-12 students. Their challenge for landscape architects to get into schools and let K-12 students know about landscape architecture will become an annual LAF campaign. 
In order to establish baseline information and identify opportunities for support, LAF conducted two surveys focused on diversity, equity, and inclusion (DEI) in the discipline of landscape architecture. Over 550 individual participants and 49 firms responded.  LAF's 2019 Diversity, Equity, and Inclusion Surveys were the first discipline-wide survey on these topics, and the results affirm that both individuals and firms are concerned with DEI issues. The findings will inform a forthcoming resource guide and LAF's continued work in this area.
LAF was recognized with the American Society of Landscape Architects' (ASLA) 2019 Landscape Architecture Medal of Excellence. One of ASLA's highest honors, this award recognizes significant contributions to landscape architecture policy, research, education, project planning and design, or any combination of these. LAF also received a 2019 ASLA Honor Award in Communications our New Landscape Declaration book.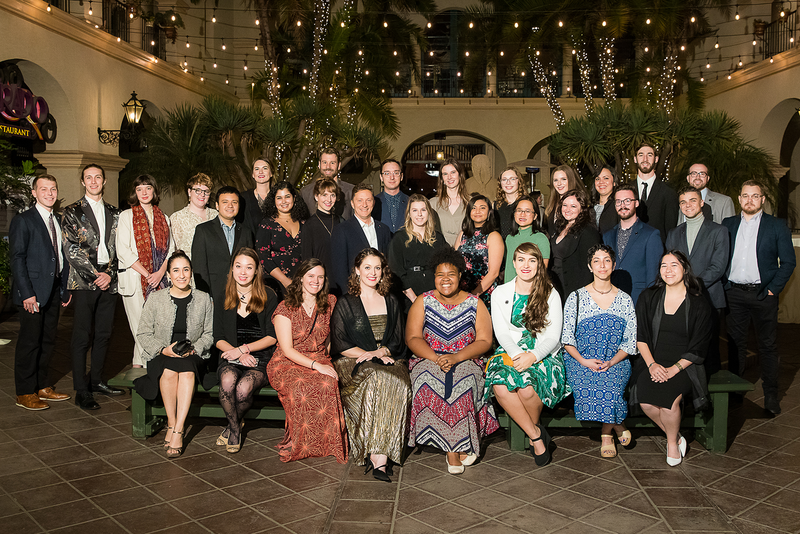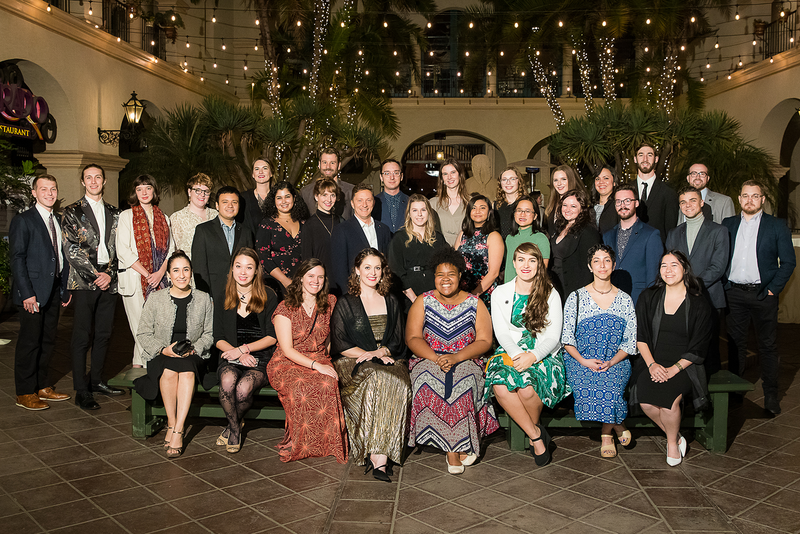 Generous support from donors allows LAF to inspire, grow, strengthen, and embolden the discipline of landscape architecture to innovate and activate. In addition to the initiatives described above, together we accomplished the following in 2019:
To sustain and grow these innovative and influential programs, please consider investing in the Landscape Architecture Foundation in your year-end giving. Together we can expand our impact and make our collective aspirations for change a reality. Give online today or learn more about the many ways to support LAF.
Through 12/31, your donation will be matched up to $10,000 by our friends at IRONSMITH. And, if you're a first time donor, Jeanne Lalli, in memory of her late husband Joe Lalli, will match your gift, up to $10,000! Donate now to see your impact multiplied!
LAF is a tax-exempt organization under 501(c)(3) of the Internal Revenue Code. Your charitable contribution is deductible to the full extent allowed by law